From 'pivot to video' to 'pivot to audio': where do we go from here?
The same way that the digital age promised a lot of opportunities to news media companies all over the world, it also brought some darkness to most of them. In some cases, literally. Since the beginning of the 21st century, the newspaper industry shrunk at full speed. In the United States alone, more than 600 daily newspapers closed or merged from 2004 to 2016. The search for digital advertisement also became an insurmountable obstacle, since big tech companies, such as Google and Facebook, poured themselves the greatest slice in the digital ad feist – a 99 percent superslice.
In order to finally surf the YouTube monetization success, the whole "pivot to video" became the 2017 buzzword for the news industry. And it only resulted in frustration. But why? And where do we go from here? One of the most important seminars on digital journalism, the International Symposium on Online Journalism (ISOJ), that took place at the University of Texas in Austin, on April 13-14, 2018, brought old and new friends together to discuss business models, storytelling innovation and the new "pivot to" of 2018: take a seat and grab your headphones, we're gonna hear some words about audio.
In a panel with four of the most prominent initiatives regarding audio content, podcasts and voice-activated devices, different media companies shared their experience and expectations on this matter, revealing some interesting examples.
As far as smart speakers are concerned, the Washington Post seems to be, by far, the most interested in breaking new audio frontiers. The Post assembled a team to work with the newsroom and bring the best content possible (in the best way possible) to voice-assistant devices, such as Amazon Echo, Google Home and Apple Homepod. Anne Li, interactive audio producer of The Washington Post, explained that the first challenge was to make a distinction between voice-assistant listeners and podcast listeners. "My team came up with this. Voice-assistant listeners are not listening to it during their commute or on the go, they are listening at home. Number two: they're multitasking while they're listening. And, finally, they expect up-to-date news whenever they ask for it," Li pointed out during her ISOJ presentation.
It may seem obvious, but, actually, it is fundamentally important – simply because a lot of media executives have a really hard time understanding different platforms (the tablet/smartphone scenario being the most evident case). Since all of these devices are relatively new, it may be too soon to say which kind of content works better in which platform – because one thing is to produce content for Amazon Echo and another thing is to create a podcast episode for one of the podcast services.
That's why the Washington Post is working on a lot of cool experiments. "The first thing that we shouldn't do is that we shouldn't think about voice-assistant technology as another place to throw your audio content," Li highlighted at some point. Her team has tried some kind of 'recipe app' to make users cook with Alexa and soon they realised that what sounded like a great idea simply wasn't. "People don't retain that amount of information while they're cooking", Li said. On the other hand, Retropod, a 5-minute podcast "about forgotten moments in history" is firmly on the road to becoming a huge success. "It is too soon to say, but we've seen a good response from our listeners, which might say something about non-news daily stories on that platform."
Another media company that is trying to raise its voice in a different direction is NPR. Tamar Charney, managing editor at NPR One, also pointed out that users have developed new demands in recentyears: "Folks wanted their news when they wanted it, not when we, as broadcasters, choose to put it on the air." And she believes voice-assistants may boost audio content in a solid way. "Obviously, new platforms, like voice-activated speakers, are a great way to have new content available on demand. You just ask for them and they're there for you," Charney said. "We're now trying to figure out better ways to distribute our reports and interviews," she added.
Charney also knows algorithms are a doomed word in this business. That's why NPR came up with a fancy expression – "editorially responsible algorithm" – and a well-curated explanation: "They led us to filter bubble, fake news and cat videos and all the evil in modern media, but I think we need to pause (…) and stop bashing metrics and bashing algorithms, because in a lot of ways, these are modern editorial tools."
The managing editor at NPR One believes radio and podcast universes, which once were at war, now are finally getting closer. "Radio was made by older people to older people, and podcasts were made by younger people. I think these two generations are starting to merge."
New content created for voice-activated devices and the reboot of podcasts seem to be a good bet for the next big thing in journalism. And not a fickle one. But since all the panel presenters have a lot of experience with this issue, they have their reservations. Jillian Weinberger, senior producer for audio at Vox Media, for example, warned that a lot of times, audio was "a medium taken for granted." Caitlin Thompson, director of content at Acast, underlined that choosing content for an audio platform can not be done irresponsibly: "Your show is 23 minutes of me reading the headlines of a front page? I hope not." And Anne Li, from The Washington Post, summarized one of the big challenges media companies will face regarding  this new platform: "We need to continue teaching listeners how to use their devices. Right now, there's a huge lack of information (…) and we need to compensate for that."
The good news is, someone is trying to shorten this 'audio gap' to find new paths and produce good quality journalism the way users deserve.
This post is part of a series of articles written by exploratory students from the UT Austin | Portugal Digital Media program. These doctoral students, coming from both the University of Porto and the New University of Lisbon were sponsored by TIPI to spend 10 days at UT to further their research by meeting with various UT faculty. They carefully timed their visits to coincide with the ISOJ conference, considered an important part of their exploratory visit.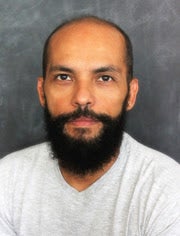 *Alexandre Botão, PhD candidate in Digital Media, UPorto  He's been a journalist for 20 years and has led major event coverage in Brazil, like the 2014 World Cup and 2016 Rio Olympics.