ISOJ Online 2021
APRIL 26 – 30, 2021
For the second time in its 22-year history, the International Symposium on Online Journalism was online only in 2021, held during the week of April 26 to 30. Instead of two full days, as we had with the in-person conference in Austin for two decades, in 2020, we scheduled ISOJ Online throughout chunks of time, from Monday to Friday. In 2021, we repeated the same successful formula. We broke records in 2020, when we reached thousands of people in 134 countries. In 2021, we broke new records again, as more than 7,300 people from 154 countries and territories registered to attend the conference. Again, we reached thousands of journalists, media executives and scholars around the world, with live streaming. We continue to expand our reach through the recordings of all sessions that are available on YouTube, in the original sound track in English or in the simultaneous interpretation to Spanish.
Since 1999, journalists, media executives and scholars from around the world have had an annual meeting in Austin, Texas to discuss the impact of the digital revolution on  journalism. The International Symposium on Online Journalism is a program of the Knight Center for Journalism in the Americas at the University of Texas at Austin, a unique conference that bridges the gap between academia and the news industry.
This website is equally unique. It's an historic, one-of-a-kind, year-by-year repository of testimonials of the evolution of online journalism in the United States and the world. Here you can find content from every symposium since 1999, including transcripts, videos, slides and research papers.
News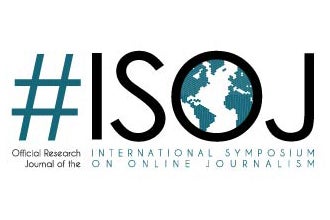 CALL FOR PAPERS for #ISOJ Journal 2022 Journal Theme: AI and News Guest Editor: Dr. Seth C. Lewis  Professor and Shirley Papé Chair in Emerging Media School of Journalism and Communication | University of Oregon Deadline for extended abstracts: September 15, 2021 Submission of abstracts here This special issue invites research papers that explore the … Read More