Since 1999, journalists, media executives and scholars from around the world have had an annual meeting in Austin, Texas to discuss the impact of the digital revolution on journalism.
The International Symposium on Online Journalism is a program of the Knight Center for Journalism in the Americas at the University of Texas at Austin, a unique conference that bridges the gap between academia and the news industry.
Thank you for a great 24th ISOJ! See you next year as we mark 25 years.
News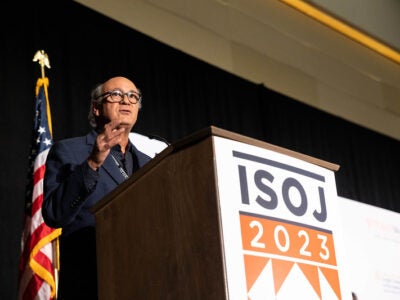 Read this article in English below. El Simposio Internacional de Periodismo Online (ISOJ) une a periodistas de todo el mundo, en persona o virtualmente. Un buen ejemplo de ello es la cobertura del ISOJ 2023 realizada por miembros de CONNECTASHub, una redacción regional de más de 136 periodistas que trabajan en 19 países latinoamericanos. Los … Read More