Since 1999, journalists, media executives and scholars from around the world have had an annual meeting in Austin, Texas to discuss the impact of the digital revolution on journalism.
The International Symposium on Online Journalism is a program of the Knight Center for Journalism in the Americas at the University of Texas at Austin, a unique conference that bridges the gap between academia and the news industry.
Join us for the 24th ISOJ online and in-person from April 14-15, 2023.
News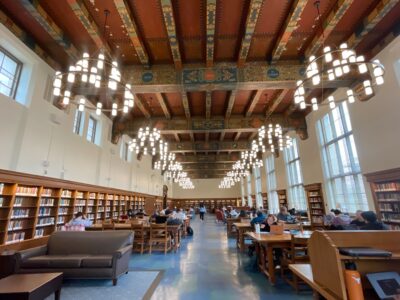 For those joining us in person for the 24th International Symposium on Online Journalism (ISOJ), we want to welcome you to the 40 Acres! That's the nickname for the campus of the University of Texas at Austin. You can read more about how that became the moniker, but essentially, it was the original size of the … Read More