Growth of hyperlocal news websites to be analyzed at online journalism symposium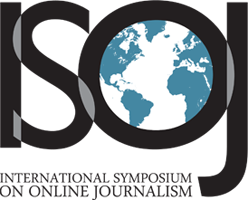 The spread of hyperlocal journalism websites across the United States is a hot topic in the media world, one that will be addressed by an industry expert on the second day of the International Symposium on Online Journalism.
Warren Webster, president of Patch Media, will give a presentation titled "Building a platform for neighborhood news and information." His keynote address, which starts at 1:30 p.m., kicks off the final afternoon of the symposium.
Since being purchased by AOL in 2009, Patch Media has created Patch.com journalism sites that serve thousands of U.S. cities in 18 states and the District of Columbia.
On March 4, Webster announced at the Borrell Associates Local Online Advertising Conference in New York that Patch Media was continuing to expand by purchasing the hyperlocal news aggregator Outside.In. Webster also announced the acquisition on his Twitter feed.
The online media executive was also scheduled to discuss the crowded and competitive hyperlocal news market at a conference hosted by the American Press Institute on March 7-8.
In 2010, Webster was chosen as one of "Silicon Alley 100: New York's Coolest Tech People" by Business Insider. Previously, Webster has been vice-president of Material Media and publisher of Babble.com.