Is Blogging A New Form of Journalism?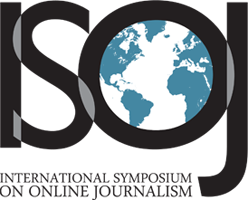 The emerging practice of blogging raises new questions about the nature of journalism and the role of the journalist, researchers said in a panel discussion Saturday at the fifth annual International Symposium on Online Journalism.
"A cross between a column, a news story and a journal, the journalist's weblog (or J- blog) has started to serve as daily news in the mainstream online press," said Sue Robinson, a Temple University doctoral student.
Robinson referred to blogging as postmodern reporting where information does not state its origins as clearly as mainstream media. By coupling traditional news elements with direct involvement of the audience in news production, new forms of news seem to be occurring, said Robinson.
"We can blur the lines of journalistic norms and accepted formats and still have vibrant democratic community," said Robinson in her paper "Blogging the Story."
Eric Wiltse, a senior lecturer at the University of Wyoming, offered recommendations for the problems he encountered in blog use in educational environments. He said that edited blogs should be accepted just as editorial pages are in newspapers.
Journalistic blogs that operate independently of traditional news rarely make a profit, said Lou Rutigliano, a graduate student at UT Austin. According to Rutigliano, blogs have a symbiotic relationship with mainstream news and depend on them to survive.
Bloggers currently have no desire for objectivity or balance, said J. Richard Stephens, a UT-Austin doctoral student. They need a reason to create an ethics code.
Journalists' personal blogs are also a source of controversy. Many newsrooms restrict their employees from engaging in highly politicized or opinionated forms of speech, said Kathleen Olson, an assistant professor at Lehigh University.
"Under most newspaper ethics codes, journalists are urged to avoid real or perceived conflicts of interest and to steer clear of activities or associations that might bring their integrity and credibility into question," said Olson in her paper, "Citizens or Journalists? Legal and ethical rules governing journalists' personal Web logs."
ISOJ 2004: The State of Blog Journalism, from Knight Center on Vimeo.