Multimedia Journalism Increases Global Understanding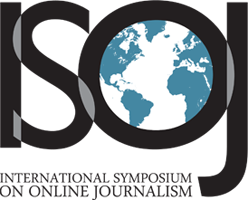 Multimedia journalism not only creates global connections between users but also greater understanding of current events and how they are globally perceived, said panelists discussing the wired world's impact on journalism.
Jeremy Edwards, a University of Texas at Austin graduate student, said during the International Symposium on Online Journalism that surfing the Internet is like traveling globally, but instead of hopping a flight, users reach their destinations by clicking.
In Edwards' paper, "Traveling without moving: Foreign news and boundary-crossing in Cyberspace," his results showed that students under age 26 are more politically liberal if they have traveled across both physical and virtual national borders.
Andrew Lih, an assistant professor at Hong Kong University, analyzed the growth of Internet-based Wikipedia, not only a Website but a new form of "many-to-many" communication. Lih said Wikipedia is an encyclopedia where audience members serve as researchers, writers, editors and publishers.
Lih said that journalists can benefit from Wikipedia's participatory model of communication to create a sort of virtual newsroom where stories are simultaneously pitched and built upon by many writers and editors.
In her presentation, Amy Zerba, a UT graduate student, broke down terms associated with multimedia and interactivity to show how multimedia journalists distinguish multimedia from traditional news.
A multimedia package is a way for traditional media to use new media as an extension of reporting and to heighten user experience in order to increase the user's understanding of the writer's message, said Zerba.
ISOJ 2004: Reconsidering Journalism, from Knight Center on Vimeo.