Scholars focus their attention at ISOJ on 'innovative approaches in the global news ecosystem'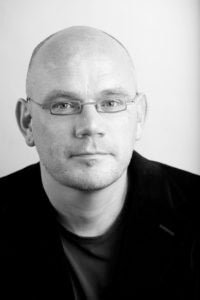 A diverse panel of academics will tackle the topic of "innovative approaches in the global news ecosystem," to be chaired by Indiana University associate professor Mark Deuze, on April 20, the final day of the 14th International Symposium on Online Journalism at the University of Texas at Austin.
In his book Managing Media Work, Deuze offers four steps to help news organizations survive in today's changing media ecosystem: "forget the mass" and focus on the niche, a tactic, for example, that the sports website SB Nation has capitalized on; become an expert at technological change; understand autonomy; and tap unexplored reserves of creativity, with the Texas Tribune coverage of public officials' salaries  as a prime example, Poynter reported.
Deuze will chair the discussion at the Blanton Museum of Art's auditorium after academics from India, Egypt via Sweden, and the United States discuss their research.
Paromita Pain considered the rise of citizen journalism in India by studying three different types of media that are becoming prominent in that country. She considered how these forms of communication are funded and what stories were produced.
In their paper, Donica Mensing and David Ryfe, associate professors at the University of Nevada-Reno's Donald W. Reynolds School of Journalism, "explore an alternative metaphor for journalism education" by discussing a shift from the "teaching hospital model" to the "entrepreneurial model."
Philip Napoli, an associate professor at Fordham University, revisits the separation between "church and state," the traditional divide between the advertising and journalism wings of a news media outlet, and how this dynamic may be changing in the digital era.
News outlets are increasingly turning to live events as a way to raise funds and engage with their audience, a topic tackled by Jake Batsell, an assistant professor at Southern Methodist University. His research examined how "face-to-face engagement is emerging as a vital complement to newsrooms' digital engagement strategies."
Ahmed Mohamed El Gody, an Egyptian teaching at Örebro University in Sweden, examined the use and implementation of Information Communication Technologies in Egyptian newsrooms.
After the panelists present their findings, Deuze will provide his insight on the research, according to Amy Schmitz Weiss, the Symposium research chair and an assistant professor at San Diego State University. Deuze may suggest new directions the panelists can take or where they can extend their research, Weiss said. A Q&A session with Deuze and the panelists will follow.
The International Symposium on Online Journalism is a program of the Knight Chair in Journalism, the UNESCO Chair in Communication at the University of Texas at Austin, and the Knight Center for Journalism in the Americas at the University of Texas at Austin. Set for April 19-20 in Austin, Texas, ISOJ is a unique conference that blends industry-oriented discussion and academic research. Since 1999, it has attracted journalists, media executives and scholars from around the world.
Anthony Mannino is a student in the class "Entrepreneurial Journalism" within the College of Communication at the University of Texas at Austin.