Users Redefine Newsworthiness of Online Journalism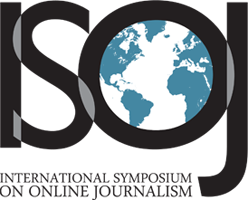 With news as the third most popular online activity, researchers study how the appeal of traditional newsworthiness should cater to a new and fresh online audience.
Syracuse University graduate student Ji Young Kim spoke about the new newsworthiness for online journalism at the 8th annual International Symposium on Online Journalism on Saturday afternoon.
Kim discussed a study she and Dr. Pamela Shoemaker conducted in South Korea in 2005.  It concluded that online readers are more interested in reading news that relates to social issues over conventional content provided by traditional news sites.
Kim emphasized the difference between conventional news sites and portal news sites, which re-circulate the news content of traditional online news sites.  Many popular portal news sites include Google and Yahoo news, along with more user-generated content sites like Fark.com and Digg.com.
Many conventional news sites publish their stories based on what the editors and reporters agree should be most important to readers.  Kim said portal news sites are less socially responsible for published journalism content, and therefore have more freedom where and when they post stories.
Many people argue that portal news sites do not satisfy the criteria of traditional journalism, she added.  Yet, these sites appeal the most to online journalism users, the study concluded.
Kim, along with the other members of the panel, agreed that today there is an overlap between what people want for news and what the news organizations want to publish.
"I think that the content on portal news sites will change the future format of traditional news media," Kim said.
She added that as long as readers continue to influence what is published on portal websites by giving feedback to the stories, traditional news sites will respond by changing they way they publish their content.
ISOJ 2007: Journalism Online – How Content is Affected, from Knight Center on Vimeo.