Angela M. Lee: In Her Own Words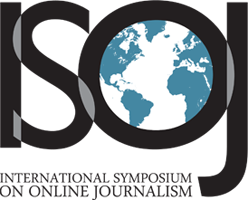 The talk of new business models and methods of dissemination for news is everywhere, but the oft-forgotten reality is as innovative and helpful as new technologies and business strategies may be, it is still the audience that really defines what will and will not work. After all, it's the audience that's reading the news.
That's where Angela M. Lee comes in. Along with Michael X. Delli Carpini, Lee, a Ph.D. candidate at the University of Pennsylvania's Annenberg School for Communication, is the co-author of News Consumption Revisited: Examining the Power of Habits in the 21st Century.
Here's Angela, in her own words.
—————–
Journalism will transform in years to come, but it will not die.
The paper I'm presenting at the symposium with Dr. Delli Carpini aims to help us understand tomorrow's journalism by examining today's news consumption behaviors.
The Annenberg School for Communication at UPenn is very supportive of its students and their research interests.
Non-profit journalism deserves and needs subsidies.
The most pressing issue in the industry that should be discussed at the symposium is "how" to help journalism make its transition.
Mixing academics and professionals at one event is a wonderful idea.
Crowd-funded journalism a priori needs a crowd that understands the importance of journalism.
My current passion involves studies of news consumption, audience, media uses and media effects.
My favorite journalistic story is "Jump the Midget" by Professor Tom Plate from UCLA.
What I hope to take away from the symposium is a better sense of the future of journalism.
I'm not sure that we fully understand what the "audience" wants.
I wish I would have known Henry DeTamble in real life.
The last time I checked "habits" influence both traditional and online news uses to a certain extent.
You should always ask "why not?" when you wonder "why?"
The best advice I ever got is, "Everything will be okay in the end. If it is not okay, it is not the end." — Bolles
Follow Angela on Twitter.