The buzz: posts from the ISOJ Twitter list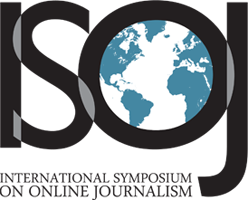 The best thing about the 11th ISOJ Twitter list is it allows you to get a sense for the event's attendees that aren't necessarily related directly to the particular panels they'll be participating in or papers they'll be presenting. Similar to last week's story highlighting some of the buzz leading up to the symposium, let's do the same thing again this week, with some of the best and most interesting tweets culled from the Twitter list.
———–
@dangillmore: blog post that goes into much more depth about uneasiness re Apple, iPad, NY Times and other journo orgs http://bit.ly/drT4eo
@Hermida: Busy day working with UBC j-students on their very promising final assignments. Up soon on http://thethunderbird.ca
@ibarguenChat with Michael Eisner in the Dominican Republic and it turns out we're both fans of TCU's Schieffer school of journalism.
@xenijardin: FACTOID: NASA costs each taxpaying US citizen a whopping 30 cents per year. (really). END SPACE SOCIALIST TYRRANY NOW! NO MORE MARS DEATH PANELS
@jxpaton: Two Journal Register Company rookies file their first video blog @ http://fieldlessons.wordpress.com/ The new #JRC
@CindyRoyal"Text/audio/photos/videos have their strengths for telling news stories…but they may not be the end of the line" http://bit.ly/9VYzH4
@nickhoss"What 'Twilight' Taught a Small Town, part two" http://ow.ly/1w3og
@eivindthomsen: Content for free, a light fee or "real" fees ? – new report out on developments in Europe http://bit.ly/dz66A8