Blogging Begins with the Users and the Community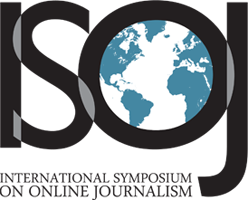 The latest phenomenon in citizen journalism, the blog, took full center in the panel that included the Online News Editor of The Houston Chronicle, Dean Betz.
Betz is best known for his work with online participation in the blog section of the Houston Chronicle website.  Working previously for another online blog pool, he edited and organized several hundred discussion outlets and there he helped launch the earliest of blog efforts.
During his presentation at the International Symposium on Online Journalism, Betz stressed the absolute importance of readers becoming leaders in the success of the blogging craze.  "It's not about us.  It's about learning to listen to our community a lot better and giving them tools to deliver the news," he said.
The Chronicle's first reader blog documenting what life was like for five women raising kids, and a popular hour-by-hour Hurricane Rita blog are just a few blogs he mentioned that helped strengthen the paper.
One major contributor to the success of the blogs was the comments feature.  Betz said this helps users fully communicate with each other and can help stop "trolls" as he called them from filling the submissions.
He said he has one staff member who helps integrate reader content and nurtures the information sent into the site.
He spoke about where he envisions the paper's blog with new tools in the blogosphere that will allow users to search by location and linked keywords.
He concluded with a repeat of what he mentioned earlier during his presentation.  "It's not about us.  It's about our readers."
ISOJ 2007: The Transformation of Journalism from Monologue to Conversation, from Knight Center on Vimeo.