Online Journalism Symposium Starts Friday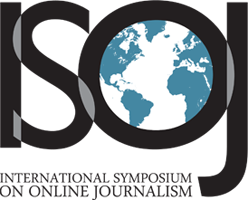 AUSTIN, Texas — More than 250 people have registered for the Eighth International Symposium on Online Journalism, which takes place Friday and Saturday, March 30-31, at the University of Texas at Austin.
Editors, news executives and media scholars from North America, South America, Europe, and Africa, will participate in 10 panel discussions dealing with issues such as multimedia content, business models, technology, and storytelling techniques.
The symposium, a program of the Knight Chair in Journalism at UT Austin, is open to professional journalists, students and faculty who have pre-registered to attend. Registration is now closed.
The event will take place in the Avaya Auditorium, Applied Computational Engineering and Sciences Building (ACES 2.302) on the UT campus at 24th and Speedway.
"This year we have registered record numbers of students, professional journalists and international participants," said Rosental Alves, the Knight Chair in Journalism and founder of the event.
" It's a wonderful opportunity for people who are interested in learning more about this rapidly changing field."
Participants will represent online media and universities from throughout the United States, as well as Brazil, Canada, Colombia, France, Mexico, and South Africa,
The symposium will be Webcast live from this site. Students from UT's School of Journalism will provide real-time news updates throughout the two days. A permanent video will appear on the site the week after the symposium.