Blogging Grows as a Popular Section in Online Journalism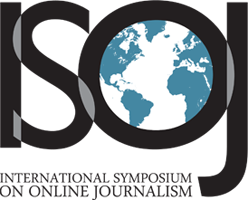 Blogging is hardly a new phenomenon, but the results that come out of it will continue to help journalists in new ways, several senior editors say.
At the 7th annual International Symposium on Online Journalism, four panelists hailing from online editions of newspapers shared their thoughts about the direction of citizen journalism, and how users are making an impact on news.
Scott Clark, vice president and executive producer of washingtonpost.com, said that just as bloggers have affected the coverage of news, some reporters have also changed their attitudes toward blogging.
Comments about reporter's stories make the reporter more reflective of their own work, Clark said. Reporters on his staff initially had problems processing bloggers' comments, he said. But with time, some reporters grew to expect to receive comments on their work, he said.
Although blogging makes writing letters to the editor seem outdated, one online newspaper still provides a popular section involving traditional correspondence.
Juan Carlos Lujan Zavala, editor of elcomercio.com.pe from Lima, Peru, explained that the newspaper has a section where readers can post their opinions about articles via internet. The section packages the work of bloggers who oppose and approve of the subject matter.
Jim Brady, vice president and executive editor of washingtonpost.com, also believes the public's criticism of journalists' work benefits all.
"If after you've written a piece and want to see what others are saying about it, go ahead – it's not always good," Brady said.
Fred Zipp, managing editor of the Austin American-Statesman thinks that blogs are creating new spaces for future journalists.
The next step for bloggers, he saif, is to get together online, determine questions for an article, divide the work, do the reporting and then post the story online.
"Blogs are not effective for producing what we call journalism," Zipp said, "but that might change."
ISOJ 2006: Impact of Citizen Journalism and Social Media, from Knight Center on Vimeo.