Call for papers now open for 2020 #ISOJ Journal focused on power, privilege and patriarchy in journalism
*The call for papers has now closed. Selected projects will be announced shortly.
The #ISOJ Journal has launched the call for papers for the special 2020 edition, "Power, privilege and patriarchy in journalism: Dynamic of media control, resistance and renewal."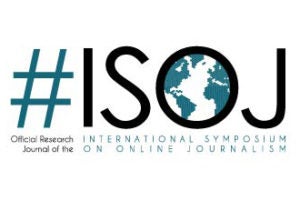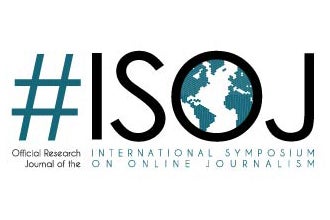 "We are excited to offer this new call for papers for the 2020 ISOJ conference and journal that focuses on exploring research that shows the ways in which digital journalism shapes power and privilege through specific routines and practices in the profession," Amy Schmitz Weiss, ISOJ research chair and ISOJ journal co-editor, said. "Journalism is at a crucial reflection point and this special theme allows us to reflect and contemplate on some of the nuances happening globally in journalism."
Papers for the official research publication of the International Symposium on Online Journalism will look into "how ideas of power, privilege and patriarchy intersect and shape journalism's institutional forms, practices and epistemologies."
The call for papers "also invites studies that address the pervasiveness of whiteness in pedagogy to consider how journalism education could acknowledge and address racialized or gendered social structures," according to guest editor Alfred Hermida, associate professor and director at the University of British Columbia's School of Journalism.
The deadline to submit extended abstracts is Aug. 23, 2019. Click here for more information and details on how to submit.
"After more than two decades of news online, it is time to take stock and look ahead to how journalism could be renewed to be more imaginative, innovative and inclusive," Hermida said. "There is not only an opportunity, but also an imperative, to build on the lessons of over 20 years of research and reimagine digital journalism so that it resonates with increasingly diverse and global communities."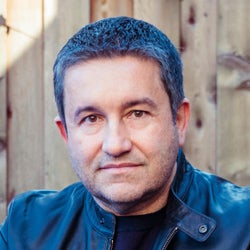 All papers undergo a blind review process and authors of selected research will present their findings at the 21st ISOJ in Austin, Texas from April 24 – 25, 2020.
The research component of ISOJ began in 2004 and the journal was launched seven years later at the 12th ISOJ. This is the third year that ISOJ will have a guest editor and a special theme.
Since 2004, 212 research papers have been featured at the conference and over 50 scholars have presented their work in Austin. Digital versions of previous journal editions are available at isoj.org.