Emerging business models create online communities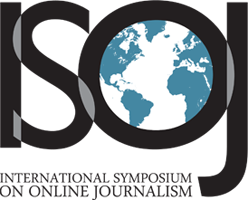 Traditional news companies need to find creative and innovative business models for online media that foster readership and generate money through relevant news, said Neal Burns, an advertising professor at the University of Texas.
Burns led a panel of four speakers that discussed business models for media companies at the ninth annual International Symposium on Online Journalism at UT-Austin.
"We've seen the struggle over traditional media to adapt old business models," Burns said. "From an advertising guy's perspective, this is how the world was."
Burns emphasized the need for a continuous newsroom to satisfy a technologically savvy readership that is able to multitask.
"I teach students who have white rope coming out of their ears," he said. "They're able to text in their pockets. Their laptops are open and they're looking at their favorite porn sites while I'm lecturing my guts out. But what's amazing is that they can still hear me."
Speaker Ken Riddick said that news organizations have to engage the reader and used graphs to show declining circulation for the print newspaper and the increasing number of Internet users. As vice president of Digital Media at Hearst Newspapers, he saw the problem as basic logic.
"We got to cut the umbilical cord and drive online revenue," Riddick said. "Our audience has choices, which drive down prices. It's just simple supply and demand."
Richard Anderson, president and CEO of Villagesoup.com, said that media use is changing and newspapers need to think about the reasons why the Internet exists. Users want to learn, seek and find new information.
"It's Web browsing, not Web printing," he said. "What you think about becoming now is not a producer of an event like a hockey game or rock concert. The new model is one of organizing and hosting trade shows."
Anderson described the VillageSoup Web site as a combination of "pros", professional journalists who write columns and take photos, and "amateurs", which are the advertisers, businesses and members of the community. Advertisers pay $1,000 a year to receive access to the site and can make unlimited posts on anything.
Michael Smith, executive director of the Media Management Center at Northwestern University, presented other successful media sites as case studies. Using examples, such as an alternative media Web site for Major League Baseball and the Better Homes and Gardens magazine, he showed how digital companies use different platforms.
"They have a variety of interactive techniques designed to get the consumer involved—blogs, wikis, desktop alerts, photo sharing, online TV," Smith said.
ContentNext Media started off as a blog, but evolved into a 24/7 news service.
"We don't sleep so you can," co-editor Staci Kramer said. "Last night at about 12 o'clock I was still writing a story that had broke last night. The people that subscribe to us got it right away."
Kramer said she thought the company's method of catering to a niche audience was successful because other Web sites had emerged with similar business models.
"If imitation is the greatest form of flattery, then we know it works," she said.
All the media Web sites that engage the user form online communities, Kramer said.
"You have to be nimble," said Kramer. "When it comes to the atmosphere—the news—you need to know how to respond to your readers."
ISOJ 2008: Engaging Communities, from Knight Center on Vimeo.