Online journalism symposium attracts social media experts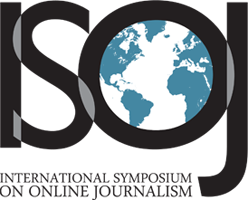 The social media revolution has completely and forever changed the way news is distributed. During a time when social media has become of vital importance for news organizations to engage readers, the International Symposium on Online Journalism presents a panel titled "Engaging the communities with the news," at 2 p.m. on April 2. Representatives from The New York Times and The Washington Post will be present.
With an app for nearly everything, The Times has made sure its presence on Twitter and Facebook is ever present. The paper appointed Jennifer Preston as its first-ever social media editor two years ago. Although The Times was present on Twitter and Facebook prior to her appointment, she enhanced readers' experience via social networking sites.
Despite the popularity of social media sites, Preston, a veteran reporter, did not have a strong social networking presence, but all that has changed. She is now an avid tweeter and has more than 41,000 followers. You can follow her on Twitter.
Although The Times eliminated the social media editor position, Preston is still a staff writer for the paper. She will be able to share her knowledge alongside The Washington Post's social media and engagement editor Amanda Zamora.
Zamora is a fellow University of Texas at Austin alumna and upon graduating with a Bachelor's in Journalism, she began working for the Austin-American Statesman producing online content. After almost a year with Austin's daily newspaper, Zamora moved to The Post as an online editor and producer.
With six years of experience at The Post, Zamora temporarily left the paper to help jump-start The Huffington Post Investigative Fund, a Washington-based nonprofit group that focuses on investigative journalism.
After working six months as a fellow for the Kiplinger Program in Public Affairs Journalism at Ohio State University, Zamora returned to The Washington Post where she holds her current position. To see what she is up to, follow her on Twitter.
Also on the panel on April 2 are: Mitch Gelman, vice-president of Examiner.com; and Espen Egil Hansen, editor-in-chief of Norway's VG Multimedia. Chair of the panel will be Jim Brady, former editor of TBD.com and WashingtonPost.com.