Texas Tribune's John Thornton to weigh in on nonprofit news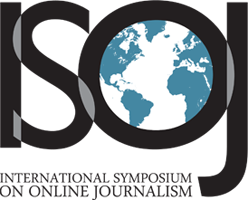 Austin venture capitalist and Texas Tribune co-founder and chairman John Thornton will bring his business savvy and zeal for sustainable journalism to this year's ISOJ panel discussion on the nonprofit online news model.
As a general partner at Austin Ventures, Thornton has spent 20 years developing technology companies, but the Tribune caters to his interests in media and politics.
"My latest fixation is the death of newspapers and sad state and trajectory of serious print journalism," he wrote on his blog, Insomniactive. "I believe that a vital press is critical to retail democracy, and I'm skeptical that market-based models alone will square that circle in the future."
The Tribune's success since launching in late 2009 has proven many nonprofit naysayers wrong. Financed by grants, member contributions, corporate sponsorships and large gifts — including $1 million from Thornton and his wife — the organization's model provides an exciting alternative to the collapsing print news framework.
"No two nonprofit journalism organizations have exactly the same business model, but almost all of us are doing our best to practice what I call 'revenue promiscuity,'" Thornton blogged.
The Stanford MBA graduate told the Columbia Journalism Review in 2010 that he initially began exploring investment in news publications as another way to make money, but quickly realized the large profits historically achieved by newspapers were a thing of the past. He became convinced public-service journalism was a shared good "just like national defense, clean air, clean water."
"The commercial press is too fragile for our democracy to rely on for all the news and information that we require to function as responsible citizens," he wrote in "Why We're Nonprofit," for the Tribune's launch.
Thornton joined forces with Texas Monthly's Evan Smith to build a staff that includes award-winning reporters and multimedia specialists. The team has created an innovative web presence and scads of quality content. Less than two years after its launch, the Tribune has several national awards and has established a partnership with The New York Times.
Thornton will bring the Tribune's success story to the International Symposium on Online Journalism on Saturday, April 2, joining Lisa Frazier of San Francisco's Bay Citizen and Gustavo Gorriti of Peru's IDL-Reporteros. The panel discussion, which starts at 9:30 a.m., will be chaired by Paula Poindexter of the University of Texas, and is titled "Nonprofit journalism online: Is the model sustainable?"
If Thornton's words from 2009 still apply, his outlook is optimistic: "I think we will succeed. And if I'm wrong, it won't be for lack of effort."