Online News Firms Ask "Where's the Money?"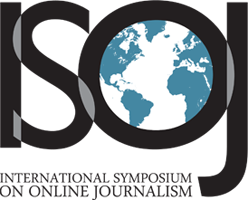 Advertising income dominates most online newspaper profits, making them vulnerable as classified advertising migrates to non-news sites.
"Seventy-nine percent of respondents said in 2005 'classifieds are very important to us'," said Donica Mensing, assistant professor and director of the graduate program at the Reynolds School of Journalism, University of Nevada, Reno.
"If classifieds turn out to be problematic," Mensing said, "then this is a real danger that so much revenue is coming from this type of advertising that seems vulnerable."
At the International Symposium on Online Journalism, on Saturday, Mensing presented the findings of her research paper, co-authored with Jackie Rejfek, titled "Prospects for profit: The unevolving business model for online news."
"Classified advertising is not effective because there are fewer readers," said Paula Poindexter, associate professor of journalism at the University of Texas at Austin, and chair and discussant for a panel on business models.
In 2005 three times the percentage of online news respondents said they were "not sure what strategies will work," Mensing reported. In effect, online news companies are saying, "we don't know what we're doing. We are searching, we're looking, it's still undefined."
ISOJ 2005: Search for Profitability, from Knight Center on Vimeo.