Texas Tribune, MediaShift to host mixer for ISOJ kickoff
The Texas Tribune and MediaShift will host on April 3 their annual media mixer to kickoff the 15th International Symposium on Online Journalism.
Attendants do not need to be registered for ISOJ to attend but please RSVP here.
The mixer will take place in Hole from 5:30 p.m. to 7:30 p.m. in Hole the Wall, at 2538 Guadalupe Street in Austin, Texas. The event will be an opportunity to network and meet with other local and international online journalists. Special guests will include ISOJ founder Rosental Alves, Mediashift's Mark Glaser and Angela Washeck, and The Texas Tribune's Jake Batsell, Rodney Gibbs and Agnes Varnum.
The event will also commemorate the launch of MediaShift's new EducationShiftsection, which will focus on covering the effects of the digital disruption on journalism education.
Sponsors Digital First Media, KLRU-TV and KUT Radio, will pay for the first round and appetizers from the East Side King.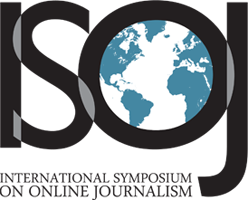 For the last 15 years, ISOJ has brought together the top journalists, media executives, researchers and academics in the field to discuss the latest trends, issues and innovations in online journalism. Last year, ISOJ attracted more than 350 participants from over 30 countries and focused on discussing the disruption of the news industry's business models, multimedia storytelling, data visualization, and changes in web design architecture.
ISOJ will take place at the University of Texas' Blanton Museum of Art, located at 200 E. Martin Luther King Jr. Blvd., in Austin, Texas. General registration this year will cost $100. Students and faculty will receive a special rate of $40.
This year's ISOJ is supported by the Knight Foundation, The Dallas Morning News, Omidyar Network, and the Moody College of Communication at the University of Texas at Austin.