The Agenda-Setting Effects Exist on the Internet, McCombs Confirms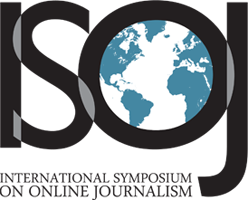 Max McCombs, internationally recognized for his research on the agenda-setting role of mass communication, discussed the Internet as a new frontier for agenda-setting effects during the 7th International Symposium on Online Journalism. In response to a scholarly discussion that the Internet may end the agenda-setting effect, he confirmed the agenda-setting effects do exist on the Internet.
"In terms of basic agenda-setting effect, the answer is very clear: yes, they do have effects," said McCombs.
McCombs used as an example an experiment by Althaus and Tewksbury, which examined the agenda-setting effects of the online and print versions of The New York Times. The study found that the effects were stronger for the print edition.
Although more replication studies are needed, the results supported the idea that the agenda of the online newspaper still has an impact on public opinion, McCombs said.
McCombs clarified some scholars' pessimistic assumptions that wide access, various sources, and diverse agenda on the Internet will bring the end of agenda-setting effects. He provided evidence to counter those assumptions.
First, McCombs said the use of online news is growing, but the digital divide still exists.
"At least some of the preliminary evidence suggested that you have the same kind of oligopoly and the use of Internet sources that has been found in the use of cable televisions?most people concentrate their use on a handful of sources," he said. "One of the very consistent phenomena we have found around the world is that various media tend to present highly similar agenda."
McCombs is Jesse H. Jones Centennial Chair in Communication at UT Austin. Since the original Chapel Hill study with his colleague Donald Shaw coined the term "agenda setting" in 1968. McCombs has published 18 books and monographs, 41 book chapters, and close to 90 articles.
Prior to joining the University of Texas faculty in 1985, McCombs has served on the faculties of the University of North Carolina, UCLA and Syracuse University. He also served for 10 years as director of the News Research Center of the American Newspaper Publishers Association.
McCombs has been a visiting professor annually at the University of Navarra in Spain since 1994. In recent years he also has been a visiting professor at Catholic University and Diego Portales University in Santiago, Chile.
ISOJ 2006: Maxwell McCombs (Keynote), from Knight Center on Vimeo.