The buzz: Preparing for ISOJ on Twitter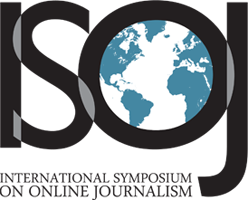 Last week, I posted a link to the 2010 ISOJ Twitter list as a way to keep up with the major players attending the event this year. It currently only has eight subscribers, so get on the ball and start following it!Along those same lines, here's a recap of some of the buzz circulating around Twitter, the darling of social media:
—–
@josephvavrus: RT @nunovargas Anybody of you fine journalists is going to to ISOJ in Austin, this April? If not, you should! #isoj
Truer words have never been spoken (or typed) than these from Joseph Vavrus, an M.A. candidate at UT Austin and member of the Knight Center for Journalism in the Americas.
—–
@nickhoss: @graybs13 looking forward to hearing you speak at #isoj.
There is nothing better than seeing symposium attendees excitedly communicating with each other in advance of their appearances.
—–
@graybs13: Thanks! RT @nickhoss @graybs13 looking forward to hearing you speak at #isoj.
Indeed, everyone should be excited about hearing Geoffrey Graybeal speak, as his paper on the micropayments is sure to spark a lot of interesting debate.
—–
@nickhoss: What is the "attire" for #isoj?
This is a great question posed by Nick Waters. Traditionally, attire at the symposium ranges from business casual to professional, and mainly is a matter of personal choice. The important things are the issues at the symposium, not the clothes. Although, I would suggest not to wear flip-flops or shorts.
—–
@kmccasland: @jaikil So glad you are going to #isoj! I went last year and really enjoyed it! I plan on going again this year!
—–
@jaikil: @k_mccasland @carlyrenee woohoo! BAMW is hittin up #isoj !
This is the kind of excitement we can all get behind!
—–
@alanesparza: Hi I was wondering if anyone can help me… In the registration page for the #isoj in "Affiliation" I should write my University? or what ?
Another great question from Monterrey journalist Alan Esparza. I recommend putting your "main" professional organization in the affiliation box for registration. For example, if you are a university professor who also does freelance work, put the university. But, if you are a working journalist for a single publication who also teaches class every now and again, you may choose to put your publication. It really is a matter of choice, and the box is there primarily for record keeping and statistical purposes.
—–
@josephvavrus: @Armadilla007 Program/registration info for Intl Symposium on Online Journalism (#isoj). you should come! http://bit.ly/3zIrOr
Joseph Vavrus has established himself as our unofficial Twitter advertiser.
—–
@Chanders: OK, just complete final draft of my paper for #isoj: "Building News Networks Before and After the 'Publication' of News" See you in Austin!
The symposium this year featured a record-breaking number of papers submitted, and this one from C.W. Anderson is sure to be intriguing.
—–
@marcusod: @Chanders your #isoj paper title "Building News Networks Before & After 'Publication' of News" sounds like good advance 4 engagement debate
To join in on the conversation, make sure to use the hashtag #isoj whenever you tweet about anything related to the symposium.