Amanda Ash: In Her Own Words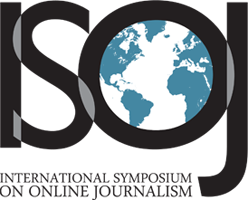 We have already heard from Alfred Hermida about the paper he will be presenting at the symposium titled Wikifying the CBC: Reimagining the remit of public service media, a paper the exams the burgeoning wiki page for the Canadian music scene, but what about his partner in crime? Amanda Ash is a Master's student in journalism at the University of British Columbia and co-author of the paper with Hermida. Based in Vancouver, BC, she is a freelance writer, often writing for magazines like The Block and Exclaim!.
She operates a blog exploring the Canadian music scene called The Indie Files, and is a juror for the Polaris Music Prize.
Here is Amanda Ash, in her own words:
——————————-
Journalism is one of the most exciting career fields to be in today. We are like explorers venturing into unknown territory. Like Indiana Jones. Who knows what adventures we will have…
The Canadian music scene is one of the richest, most inspiring music scenes in the world. It is my second home.
The Apple iPad is not the most useful innovation, but because it is a gadget that comes from Apple, it will probably end up robbing me of the little pocket change I have. Apple is like this ultimate procreator: it produces wonderful little babies and you cannot help but exclaim, "OMG I want one!"
The most pressing issue in the industry that should be discussed at the symposium is also one of my pet peeves. Some journalists still do not believe the Internet, social media and online journalism will be the way of the future. It is like saying the telephone or electricity will never become part of our day-to-day lives.
Mixing academics and professionals at one event: Depends. Is there liquor involved? Definitely, it will be fun, slightly nerdy and extremely informative. But add beer and I am sure some entertaining Twitter debates will emerge. Remember kids: do not drink and tweet. Or drink and Facebook. Nothing good can come of it.
The UBC journalism program got me hooked on online journalism. And gave me some grey hairs. But it was worth it.
My research has taught me that the Canadian music scene and social media will always be close to my heart.
What I hope to take away from the symposium: My boyfriend said I had to come home with 100 business cards and a job offer in Hawaii.
I wish I would have known: Natalie Portman. Actually, it is "I Wish I Knew Natalie Portman. It is a song by Canadian hip-hop artist k-os. I am kind of sick of it now, but it is pretty good. Download it off of iTunes.
I am not sure of a lot of things. But that is what crowdsourcing is for.
Follow Amanda Ash on Twitter here.