Using Multimedia to Save the Media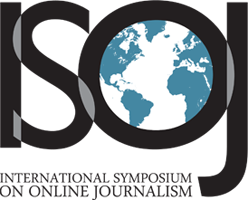 Jane Stevens believes that we have reached the end of journalism as we know it. Stevens, a professor at the University of California at Berkeley School of Journalism and freelance multimedia journalist, said that while many of her students scramble to find a way to save print journalism, she wants to save journalism itself.
"There are enough smart minds around now that we can figure out a way to save journalism," she said. "Not just the print medium."
Stevens spoke during the Sixth International Symposium on Online Journalism at the University of Texas at Austin this weekend. She was a panelist during the panel titled "Multimedia Journalism: How Video, Audio, Animation and Other Features Are Creating a New Journalistic Storytelling Style."
"Newspapers and TV, the two traditional media, have been trying to say that the Web is a newspaper or another substitute for TV," she said. "It is not."
Stevens emphasized that the Web has allowed for digital storytelling in a non-linear format in which the information in each of the media is complementary but not redundant.
One example that Stevens presented was from the (Durham, N.C.) Herald Sun, Touching Hearts, where Flash was used to help tell a story about a mission in Nicaragua.
One of Stevens' main points was that the Internet, from the start, has been a solution-oriented medium, and so that stories that journalists pursue must also be solution-oriented and personalized.
"Every story that comes up now because of the Web, people can make their own story out of it," she said. "Stories don't ever die."
ISOJ 2005: Multimedia Journalism, from Knight Center on Vimeo.