Video interview with Paula Rojo, founder of the Chilean citizen journalists network Mi Voz
Before 2005, crime news dominated the regional media in Chile, according to Paula Rojo, founder of the network of regional newspapers Mi Voz. That year, Rojo and her partner Jorge Domínguez Larraín launched an effort to recruit citizens, representatives from diverse political backgrounds and the social sector to become citizen reporters for their new newspaper.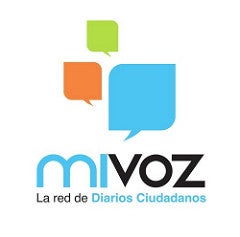 Today, Mi Voz is the farthest-reaching regional media business in Chile with 16 newspapers. The publications combined national news with local content produced by journalists along with reports and opinion columns submitted by citizens for no pay. Before joining as contributors, interested citizens receive training from the organization and a guide of public locations where they can have free access to a computer and the Internet. Once citizen reporters turn in their assignments, a team of editors fact checks the information, edits it and ensures that it conforms to copyright rules, explained Rojo.
The incentive for citizen correspondents is to become known as opinion leaders, publicize topics that worry them, or achieve recognition as experts in a particular topic, Rojo said. To keep citizen reporters engaged, editors stay in contact with them and make assignments based on their interests, like covering a soccer game or a town hall meeting, she added.
The goal behind citizen media is to achieve a broad diversity of opinions and perspectives. "We want to be the agora of the 21st century," Rojo said during her presentation at the sixth Ibero-American Colloquium on Online Journalism.
Currently, the newspaper family earns 16 percent of its revenue from regional advertising, another 26 percent from national ads, 21 percent from community outreach consultant projects, and 37 percent from its social media consultancy and training programs.