At ISOJ 2023, NBC News' Janelle Rodriguez will discuss how TV news is adapting to the streaming age
She oversees the fastest-growing streaming news network in the U.S., an evening newscast that's been on the air for 75 years, and breaking news special coverage at a major news network.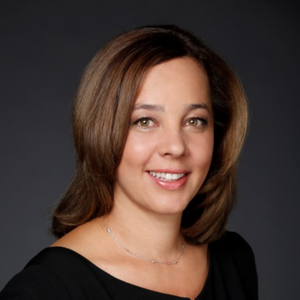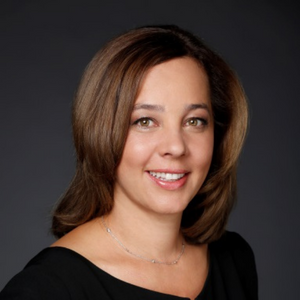 Janelle Rodriguez, executive vice president of programming at NBC News, will open ISOJ 2023 with the keynote session "The Future of News is NOW: Adapting News to the Streaming Age." 
"It would be hard to find someone else better equipped to talk about the big challenges and opportunities for traditional broadcast companies in their efforts to adapt to the age of streaming," said professor Rosental Alves, ISOJ's founder and leading organizer. "We are delighted to have Janelle Rodriguez as a keynote speaker at ISOJ 2023."
Rodriguez's keynote session will be on Friday, April 14, at 8:45 a.m. U.S. Central Time. She will be in a conversation with David Ryfe, director of the School of Journalism and Media at the University of Texas Austin.
If you have not secured your spot yet, register now! You can participate in ISOJ in person, on the campus of the University of Texas at Austin, or online, from anywhere in the world. Take advantage of live streaming and special features to facilitate the engagement of remote attendees.
Janelle Rodriguez oversees NBC Nightly News with Lester Host, NBC News' 24/7 streaming news network NBC News NOW and breaking news special coverage. She took on the role of executive vice president of programming in January 2023.
NBC News Now, which is free to watch, launched in 2019 and is now the fastest-growing streaming news network in the U.S., featuring 11+ live hours daily. NBC News Now recorded 10 of its 12 best months to date in 2022 and averaged 100 million hours watched every quarter of the year.
In the past year, it launched Meet the Press NOW with Chuck Todd and NBC News Daily and grew national and international linear distribution.
It also launched 52 primetime specials in 2022, including The Racism Virus, Epidemic of Hate: Antisemitism in America, American Vets: Beyond the Battlefield, and more.
"We have put our top talent into this space to become the biggest and the best news network in the streaming space right now," Rodriguez told Forbes at the close of 2022.
She also told journalist Mark Joyella that she saw further growth in 2023.
"I think while other people are really struggling to figure out both the economics and the editorial programming in this space, we are really clear about what we want to do. And I think the audience has responded to that," she said.
Before joining NBC News in January 2015, Rodriguez was vice president of programming for CNN. Among her many recognitions, she has won Emmy Awards, Peabody Awards and an Alfred I. DuPont Award.
When Rodriguez was featured in Fast Company's 2022 Queer 50 List, she spoke to the importance of diversity and representation.
"Being diverse is not an optional thing, it's not a nice thing to do," Rodriguez said. "It's critical that we look like America, on camera [and] behind the scenes, so we can properly reflect what's going on in the country."
Hear Rodriguez talk about this and more at ISOJ 2023. If you have not yet registered, sign up today as time is running out. 
ISOJ, which began in 1999, brings together journalists, media executives, scholars and students to discuss the impact of technology on journalism today and in the future. It is an innovative conference that bridges the gap between the news industry and academia. 
For updates and additional information, you can visit ISOJ's website, Twitter or Facebook. If you have any questions, please contact us at isoj@austin.utexas.edu.