Catherine Kim from NBC during ISOJ: Working remotely sparked even more creativity, agility, innovation and transparency
With COVID-19 taking over New York, the first epicenter of the new coronavirus in the U.S., all the staff of one of the oldest American broadcasters had to change the way they do journalism as they knew it, said keynote speaker Catherine Kim who opened the second day of the 21st International Symposium of Online Journalism (ISOJ) with "How 2020 has profoundly changed the digital newsroom and journalism as we know it."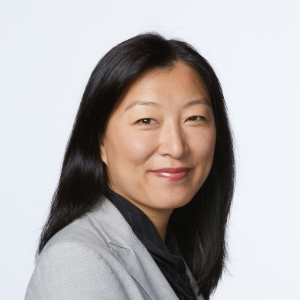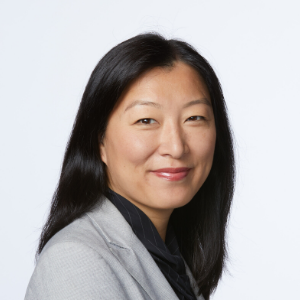 Kim, the global head of digital news for NBC News and MSNBC, and her team haven't gone back to the newsroom since March 12. Because of their limitations due to the pandemic, she said the NBC News team discovered a greater amount of creativity and innovation.
"How do you produce compelling videos when you're working with zoom interviews and there isn't a lot of what we would call action shots or b-roll to work with? We leaned in on graphics and developing interesting animations and other flourishes," Kim said.  
When they had to leave the office in March, according to Kim, they went deep into equipment closets to figure out what they could send teams home with like servers, hard drives, ring lights, and laptops that would allow them to edit and other work equipment. "We had sent the Stay Tuned hosts home with ring lights and lavalier mics that you can use with your iPhones and we had to figure out how to produce," Kim said. 
"Essentially, we shot a big studio show from home twice a day and it turned out once we worked it all out, it was rather easy," she said. 
If one were to look at the videos the team put out in march, Kim told moderator host Robert Hernandez at the ISOJ session, one would believe that their work transition was simple. However, she clarified, "there was utter chaos behind the scenes."
Kim told Hernandez that by working remotely, they found new ways to develop and build editorial widgets to put out material that may have taken six to eight weeks, or longer, to produce in the office. At NBC News digital, they have created virtual pop-up town halls and comics to tell the stories of health care workers at the front line, like the current series Covid Chronicles, among other products to address the current times. 
"I think this is an extraordinary time… to be a journalist, to be a part of journalism," said Kim. "I think this kind of effort really reflects how important it is to all of us individually, to reporting on a story and to bear witness of this time".
Working from home, she said, has helped her and her team optimize their workflow and process. Their communication has also improved, sharpening the focus at meetings, and adding a new level of transparency within their newsroom by discussing things over public channels on Slack.
"There's always more, but a lot of the conversations about coverage and stories and who is doing what have moved into public chat rooms and I think that has brought in a level of transparency that I've enjoyed," Kim said.
She also believes that this new work adjustment and shifting to a remote workflow has flattened the team structure even more. "We, within our digital group, aren't very hierarchical. [But] I think we've observed more senior managers and editors trusting in their teams, sharing more responsibility, allowing for individuals to feel more empowered and to own more of the decision making."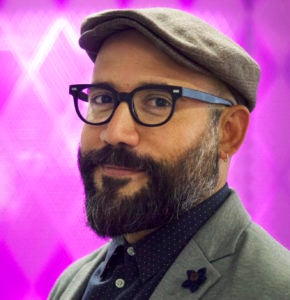 Yet, Kim confessed to Hernandez that she misses being able to interact with the community and the interpersonal interactions with her coworkers, whether it be the spontaneous conversations by the coffee machine, kitchen or in the hallway. Out of these interactions, she said, ideas would emerge.
"On our early days, when setting up processes and systems, and communications, and meetings, I think the one thing that's been very hard to capture and try to replicate are those obviously spontaneous conversations," she said.
When Hernandez, a professor of digital journalism at USC Annenberg, asked Kim what her advice would be and what lesson she would share to small media outlets and freelance journalists who are trying to do journalism and reporting in this era, she answered that they should play out their own individual strengths.
"You don't need a lot of resources, it might be this incredible, appealing story about one individual, and this is the beauty of the internet and digital – a story that's deep and might appear to some as niche, can be widely read and consumed and shared. But I think the goal is really to stand out," she said. 
"All of us are living through this pandemic together, many of us personally touched by Covid, grieving the loss of loved ones, experiencing the pain, anguish and outrage over George Floyd's killing and witnessing the protests that followed and continue to this day… and we still have a presidential election ahead to cover – one we are intensely focused on covering and planning for as we speak," she concluded.