Dan Gillmor's Move from Mainstream to Grassroots Journalism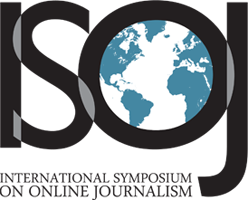 In his final, farewell column in the San Jose Mercury News, the respected technology journalist Dan Gillmor said Silicon Valley's "willingness — no, eagerness — to take risks has always been the valley's most special quality."
Silicon Valley's culture of risk-taking has undoubtedly rubbed off on Gillmor during the 10 or so years he has been there. This past January, he left his post as columnist for the San Jose Mercury News – one of the top newspapers in the country, according to the Columbia Journalism Review – to start a grassroots journalism project.
In his second post to his new blog, Gillmor explained his career move: "For me, this departure is challenging and exciting. I've left what surely is one of the best jobs in mainstream journalism, and will miss my former colleagues immensely (not to mention the pay, benefits and freedom to say what I believed)."
Gillmor continued, "I'm also jazzed. Yes, this is a chance to truly walk my talk. But the opportunity to be in on what I consider a pivotal shift, and to be involved just as it begins to happen, made my decision easy." Gillmor said in this post that the new blog will be used "to ponder the present and future of grassroots journalism; to begin to figure out what we might do together in this new world; and, in general, to have the kind of conversation that this huge topic requires."
His first book, "We the Media: Grassroots Journalism by the People, for the People," published by O'Reilly in July 2004, was his first step in outlining the role of grassroots journalism in the changing world. The book was published under a Creative Commons license, which promotes non-commercial re-use and distribution and enabled the book to be available for free online. One of the book's main premises is that grassroots journalists are taking back some of the power from "Big Media" and using the Internet to transform the news "from a lecture to a conversation." Th
e vigor of that conversation is apparent on Gillmor's blog, where the topics of the heavily commented posts range from OhmyNews to Jeff Gannon to "the guy on the plane who's coughing his lungs out, freaking out the other nearby passengers who'll spend the next day wondering if they're about to get sick, too."
A recent post discussed press coverage of Wal-Mart, and Gillmor believes the multinational retailer is "too difficult for one newspaper to cover properly." He believes the company's global operation must be covered instead by "group journalism," suggesting that Wikipedia's Wal-Mart pages are a good start. Gillmor finished the post by saying, "I wonder if this is the kind of overall tale that will be mostly told by citizen journalists."
ISOJ 2005: Dan Gillmor Keynote, from Knight Center on Vimeo.