Symposium Will Discuss Issues Facing Online Journalism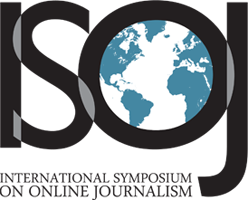 The University of Texas School of Journalism will be hosting the Sixth International Symposium on Online Journalism Friday, April 8 and Saturday, April 9 to discuss issues that face multimedia and online journalism today.
Rosental Alves, a professor at UT Austin and the director of the Knight Center for Journalism in the Americas, is running the event with a team of several graduate students who work in the Knight Center. Alves says that the event will cover four basic themes in multimedia journalism today: blogs as an uprising of grassroots journalism, challenges facing newspapers with increasing demand for hard news flow during the work day, new online journalism storytelling techniques, and the need for a business model for online publications.
Attendees and panelists will be coming from all over the globe, including England, Argentina, Mexico, South Korea, Japan, and South Africa.
Activities will be held at the Lady Bird Johnson Conference Room on the fifth floor of the University of Texas College of Communication building (CMA 5.150).
Despite the wide range of topics, the conference remains small. "We do our best to keep it small because I think a cozy environment creates more opportunity for people to talk to each other and learn from each other," Alves said. Around 70 or 80 attendees are expected at this year's symposium, but unlimited amounts of people can view the symposium through live web casts as well as real-time news updates from Alves' multimedia journalism class. These can all be found at the symposium web site.
Jim Debth, Internet general manager of Statesman.com for the Austin-American Statesman, will be one of the 38 discussants and panelists taking part in the symposium.
"I think anytime that I can talk to journalists that are interested in multimedia journalism about the future and the value of the Internet and the benefits that the Internet can offer to print, I will," Debth said.
Blogs and Grassroots Journalism
Special emphasis has been given in 2005 to grassroots journalism, Alves said. Journalism has evolved in a way that includes the voice of the audience, he said. Both keynote speakers will be addressing this issue: Dan Gillmor of Grassroots Media Inc. and author of "We the Media," and Gary Chapman, the director of the 21st Century Project at the Lyndon B. Johnson School of Public Affairs at UT Austin. Chapman is also a columnist at the Austin-American Statesman and will be giving his speech on Saturday morning titled "The Explosion of User-Generated Content Online."
The first panel of the symposium, "Participatory Journalism in Action: The Cases of OhMyNews.com, WikiNews.org, and the Blogs" will also cover this topic. The chair and discussant of this panel will be Lorraine Branham, the director of UT's School of Journalism. Participating in the panel will be Jean Min, deputy chief of the International Division of OhMyNews.com; J.D. Lasica, a journalist and blogger; Chuck Olsen, a blogger and director of Blogumentary; and Wayne Saewyc, editor of WikiNews.org.
Newspaper Adaptation to Continuous News Flow
While the symposium will feature some of the top names in online journalism today, two of the major speakers will be addressing how newspapers are meeting the challenge of adapting to increasing demand for continuous news flow during the day. Len Apcar, editor-in-chief of NYTimes.com and Jim Brady, executive editor of WashingtonPost.com will both be participating in this panel.
Storytelling Online
The third panel for this weekend's symposium is titled "Multimedia Journalism: How Video, Audio, Animation and Other Features are Creating a New Journalistic Storytelling Style." Panelists include Nora Paul, the director of the Institute for New Media Studies at the University of Minnesota; Alberto Cairo, multimedia editor of elmundo.es in Spain; Jonathan Dube, managing producer of MSNBC.com; and Jane E. Stevens, Hearst Foundation Teaching Fellow, UC Berkeley Graduate School of Journalism and freelance multimedia journalist.
"We will cover the multimedia aspect of storytelling that includes characteristics of different media that have actually never been put together," Alves said. "We're still doing baby steps."
Financing Online Journalism
The final panel on Friday will cover the business aspect of online journalism.
"There are almost no reporters in online journalism," Alves said. "Who is going to pay the bill?" Panelists that hope to answer that question include Debth; Max McCombs, professor at the School of Journalism; Steve Yelvington, a digital strategist at Morris Communications; Elaine Zinngrabe, director of Los Angeles Times Interactive; and Rusty Coats, general manager at TBO.com in Tampa, Florida.
"The business aspect of online journalism has a direct impact on jobs and both the print and media publications," Debth said. "If there's not a certain amount of advertising then there cannot be real content in the end. Only recently has the business side of online journalism become important."
Academic Research
The second day of the symposium, Saturday, April 9, will host several graduate students as they discuss their research on a variety of topics and issues in online journalism. The three panels, all chaired by School of Journalism professors, are "The Search for Profitability-Business Models for Online Journalism," chaired by Paula Poindexter, "Discussing the News: Researching Blogs and Online Forums," chaired by Mark Tremayne, and "Issues in Online Journalism: From High School Coverage to International News," chaired by Steven Reese.