How journalists can develop secure communication with sources in the Age of the Internet
Nearly 50 years ago in a dimly lit parking lot in Virginia, renowned journalist Bob Woodward exchanged information with an anonymous source by the name of Deep Throat—information that went on to spark one of the most prolific political scandals in modern U.S. history.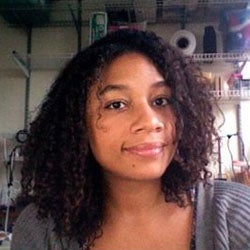 When it comes to exchanging information securely between journalists and sources, a lot has changed since then. As the landscape of media and technology continues to rapidly evolve, the looming threat of one's personal and private information being breached grows more and more imminent.
Especially as a journalist, this threat could tamper with the integrity of a story  — or worse — the safety of sources.
Harlo Holmes, director of digital security at the Freedom of Press Foundation, assists journalists and newsrooms everywhere in facing this threat by equipping them with resources to produce more secure communication methods.
At her workshop at the 2021 International Symposium on Online Journalism (ISOJ), Holmes showed attendees resources they can use to strengthen their communications and information security. One of these resources is SecureDrop, a software platform that provides secure communication between sources and journalists.
"It's a little bit intensive and a little bit expensive," Holmes said. "But it connects sources and members of the public at large newsrooms, and it's currently installed in upwards of 70 newsrooms across the entire globe."
Developed and launched by the Freedom of the Press Foundation in 2013, this newsroom appliance has become a staple at many large media outlets, including NPR, The Washington Post, The New York Times and more.
The platform is used through the Tor browser, a free and open-source software for secure and anonymous communication. Under this browser and platform, journalists can safely communicate and exchange important information with their colleagues and sources.
As many journalists today are becoming increasingly reliant on social media and the Internet at large to contact and connect with sources, Holmes says the Foundation believes there's still more that needs to be done to make the software easier to use.
"You can see from the diagram that it's a little bit complicated, and we're looking to make this type of hyper sensitive security more accessible and perhaps less daunting for people typically working in newsrooms," Holmes said.
In addition to its complicated operation system, SecureDrop can be costly, which poses a financial barrier for freelancers and journalists from smaller newsrooms.
"SecureDrop is not trivial," Holmes said. "It takes a lot of investment of time and of money. To source all of the equipment required, you're probably looking at $5,000 dollars a minimum. So [The Freedom of the Press Foundation] gets a lot of questions from journalists of smaller newsrooms about what options they might have when they're not quite ready to get to SecureDrop."
In addition to SecureDrop, Holmes provided additional resources and tips for journalists looking to make their information more secure, including how to use tiplines, SignalBoost and Onionshare, a similar but more accessible option to SecureDrop.
Lastly, Holmes talked about what she calls the Asymmetry of Preparedness, a philosophy for having a guideline put in place to protect you and your source's information and safety.
Ultimately, your source is not ever going to be as lawyered up as you are," Holmes said. So in addition to having that duty of care to up their skills and keeping good communication with other people at your organization to help you go through any of these conundrums that you might face, just know that there are other organizations out there…that are there if you need help."
To see the full recording of the workshop, visit ISOJ's YouTube channel.
ISOJ continues through April 30, 2021.