Indian editor to redefine Asia and the media at online symposium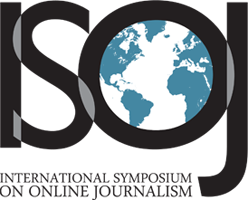 Prolific Internet consultant and author Madanmohan Rao will deliver the keynote address to kick-off the second day of the International Symposium on Online Journalism. Starting at 9 a.m. on April 2 Rao will talk about "Redefining Asia, Redefining Media."
Rao, from India, has edited three book series: "The Knowledge Management Chronicles," "AfricaDotEdu," and "The Asia Pacific Internet Handbook." The latter book discusses how the people of Asia are adapting to Internet technologies, such as wireless, and are perhaps better at it than users in Europe and North America.
Rao touched on phone-related media issues when he served as keynote speaker for the online journalism symposium in 2004. In his speech, titled "New frontiers for online news: Wireless, knowledge management, information society, and more," Rao spoke about the possibilities for multimedia journalism worldwide.
"In the 21st century every business is a publisher, every Internet or mobile user is a reporter and every citizen is an editor," he said in 2004. Seven years later Rao returns to discuss how the field has evolved, especially as it relates to Asia.
Rao's diverse work experience includes stints as editor of INOMY.com (a research firm that focuses on India's Internet economy), as the communications director for the United Nations Inter Press Service, and vice-president of IndiaWorld Communications.
Born in Bangalore, Rao graduated from the Indian Institute of Technology in Bombay and the University of Massachusetts at Amherst with a Master's degree in computer science and a Doctorate in communications.