Symposium participants to hear CNN.com editor reflect on "Beyond breaking news"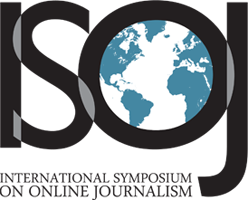 The vice-president and managing editor of CNN.com will engage participants at this year's International Symposium on Online Journalism with a keynote address titled "Beyond breaking news."
Meredith Artley, in charge of a website considered to be the top provider of mobile news in the United States, according to Nielsen, will give her address starting at 1:30 p.m. on April 1.
Artley has been involved with some of the most successful and groundbreaking online newsrooms and will share her expertise in Austin.
A graduate of the University of Missouri, Artley started her career in 1996 as a producer for NYTimes.com. Working her way up from an associate editor position, Artley became the first editor and director of the International Herald Tribune website in Paris. In 2007 she was tapped by the Tribune Company to lead the redesign of LATimes.com as the site's executive editor.
Returning to her Southern roots in 2009, Meredith took over at Atlanta-based CNN.com where she has transformed the way millions of Americans' get their news online. Since joining CNN, Artley is credited with revolutionizing the cable channel's online presence and was acknowledged as one of the Most Influential Women in Technology in 2010 by Fast Company.
Artley also serves on the board of directors for the Online News Association.