International News Innovation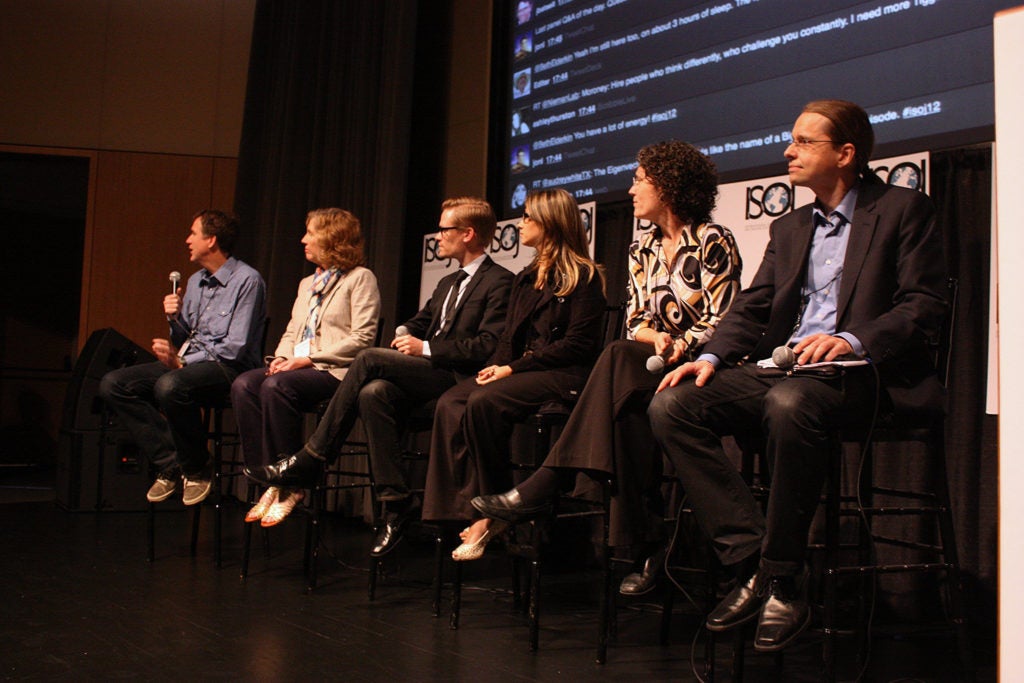 Survival is Success: Journalistic Online Start-Ups in France, Germany, and Italy
Rasmus Kleis Nielson from the University of Oxford
Structural decline of legacy media means some of the startup organizations are fueled by severance packages and buyouts. Journalists want to practice their profession in a new environment.
The report is available on the Reuters Institute website for free download.
Germany, France and Italy are critical cases for understanding what the potential is. They have large populations and widespread access to Internet and advertising markets. "They should be some of the most hospitable environments in Europe … to support professional journalism."
Of the nine media organizations they looked at, five are operating at a loss.
In Germany, strong and slowly declining media industry.
France and Italy both have weak and rapidly declining legacy news media. Newspapers have limited circulation and much smaller newsrooms.
None of the companies the study looks at managed to cover even half of their costs with advertising, and they had a hard time diversifying their income sources.
These groups want journalistic excellence, they want to use new tools and engage with audiences. But they need to pay their bills, and most cannot.
Startups must carve out a distinct and relevant niche to sustain the journalism "that we hope will be part of our democracies moving forward."
From journalism students to local news entrepreneurs: A case study of Technically media
Mark Berkey-Gerard from Rowan University
A media company called Technically Media started in 2009, the brainchild of three recent graduates. They also publish Technically Philly, a tech blog.
Technically Philly is entirely local, and they cover media, startups and the Internet. They get about 25,000 readers a month —about half of whom read the site every day. They host events, cover tech issues, advocate for the city and other organizations to use technology better and create tools so people can access information
Technically Media is primarily a consulting organization that provides editorial strategies for companies.
They are launching Technically Baltimore this summer.
Their revenue stream is diverse – it comes from consulting, advertising and grants.
It is entrepreneurial and profitable. They use a wide range of knowledge and skills to make their brand work. "They implement ideas that already exist." They identified an audience and reached out to them, and they honor journalistic values.
What does it mean for journalism educators? They have to train for jobs that don't already exist, give students the chance to build publications and tools and experiment with new products.
Yes, iTouch: A case study of the first Brazilian news media for tablets
Soraia Herrador Costa Lima of the Centro Universitário Estácio Radical de Sao Paulo and Senac
Brazil 247 is one of the most innovative tablet media in the country. It has two daily editions that look at a range of topics including agriculture, media, ecology, culture and world news. It publishes a lot of stories from news agencies.
Is this the future of online news? An examination of Samoa Topix
Linda Jean Kenix of the University of Canterbury
We think about journalism as being a very specific thing — news beats, organizational routines, objectivity and a set of ethics. But that's changing!
Samoa is not a bastion of press freedom — they've had a long struggle. And it's a very diasporic community — most Samoans live outside of the country, and it's hard for them to get news from the country. That's why Samoa Topix is so important.
The research looks at how the organization drives conversations. Does it lead to democratic debate on the news content? Does it depend on traditional journalistic approaches? Most publications have a particular feel. What is the feeling you get from Samoa Topix? Much of the debate on the site gets pretty ugly — and it doesn't often relate to the topics of the stories.
Most of the content has nothing to do with Samoa. They often source primarily non-Samoan sources. Is it a meaningful aggregator of content? How can aggregators create a model that serves the public interest?
Visuality of tablet newspapers and magazines compared to their print and web edition
Anssi Mannisto of the University of Tampere in Finland
Newspaper apps tend to look more like newspapers, whereas TV and radio apps give themselves more room to experiment and emphasize multimedia more.
Some suggest newspapers act as if they are creating a tablet only newspaper and ignore the precedent the print product might set.
The study compares the characteristics of the front pages of print, Web and tablet editions of particular papers. They sampled 10 major papers from around the world and looked at the images, stories and teasers on the front.
Print and tablet use much more of their front page real estate for visual elements, while websites tend to use less of their space overall.
Papers must think about how photos read online and in print and how to take advantage of their space.
Mapping Emerging news networks: A case study of the San Francisco Bay area
Donica Mensing from the University of Nevada
San Francisco Bay Area has lost half its reporters in the last decade, but it's always been a rich news community and tech savvy city.
What does the emerging news network in San Francisco look like? What is its agenda?
They looked at 114 sites, ranging from legacy media to one-person blogs. Newspaper's websites are still most often linked by other news sources, but they're not doing much linking to other sites — and they do a lot of linking to sister publications.
Traditional media sites are dominating the news network still. But they don't actually do much networking with outside publications.
The research leads to some possible conclusions: Links can suggest popularity but not necessarily influence. Nonprofit news sites can help set the agendas.
ISOJ 2012: News Innovation and Entrepreneurship Q&A, from Knight Center on Vimeo.