ISOJ 2022 to take place in new and innovative space on UT Austin campus
The International Symposium on Online Journalism (ISOJ) has a new home for the 23rd year of the conference.
ISOJ will take place on April 1 and 2, 2022 in the Zlotnik Family Ballroom, a 15,000-square-foot space in the University of Texas at Austin's AT&T Hotel and Conference Center.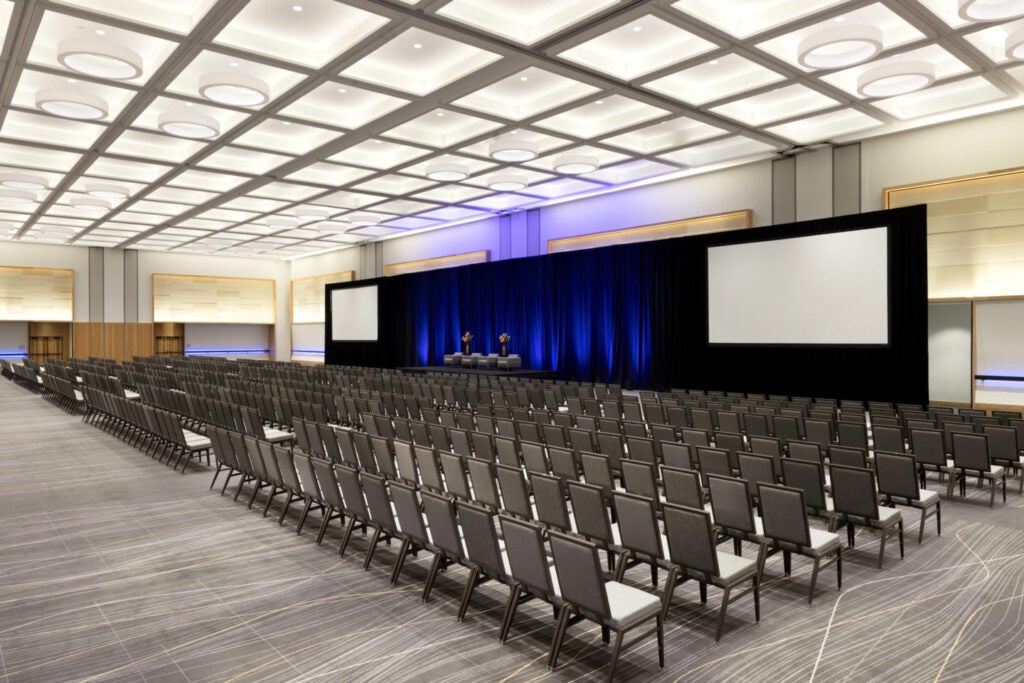 "We are so excited to host ISOJ 2022 in a beautiful, innovative and very spacious venue like the Zlotnik Family Ballroom," said Professor Rosental C. Alves, founder and director of ISOJ. "The size and multifunctionality of the ballroom will create an enhanced experience for conference guests. It will provide a great base for ISOJ, which will take place this year, in a hybrid and very interactive way, in-person and online."
The ballroom features an impressive 4,000-square-foot mural by artist José Parlá called "Amistad América."
"The mural was conceived as a narrative that evokes Austin's natural environment and its urban cityscape, and it features Parlá's characteristic traces of collage, pulled impasto surfaces, and signature calligraphic marks," UT Austin writes. "In imagining Amistad América, Parlá was inspired by the history and natural landscape of Texas, whose name in Spanish, Tejas, derives from the Native American Caddoan word for 'friends.'"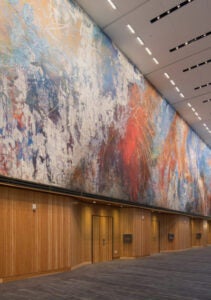 "For several years we hosted ISOJ in the amphitheatre of the splendid Blanton Museum of Art, also on the UT Campus. The new venue is much bigger and is part of the sophisticated AT&T Hotel and Conference Center, which offers state-of-the-art facilities for meetings of all sizes," Alves said. "The Zlotnik Family Ballroom is modular, so it can be configured to offer a comfortable and large space for ISOJ."
Registration will open soon for ISOJ, but keynotes and a partial list of speakers have been announced.
Check out isoj.org and conference social media accounts on Twitter, Facebook, LinkedIn for more developments and information.