ISOJ panel to explore new tools for journalists: bots, drones, sensors and wearables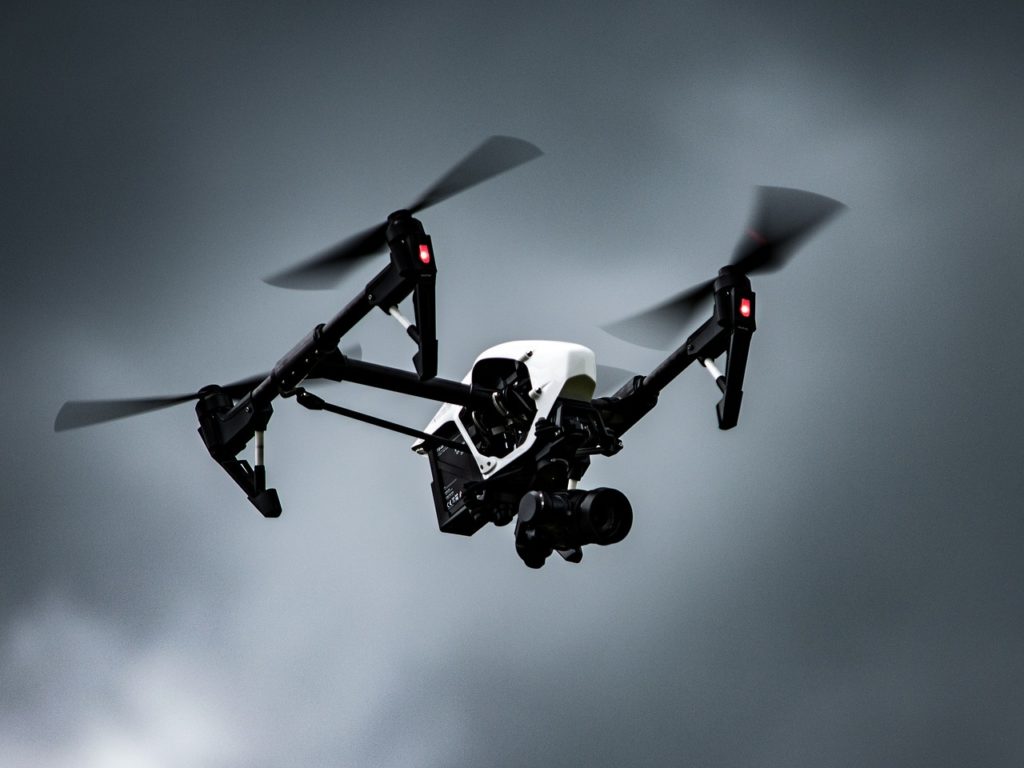 Drones are not just heavily discussed amongst government skeptics and human rights advocates anymore – their possible uses for storytelling are now being explored by journalists and will be a topic for discussion this April during the 15th International Symposium on Online Journalism (ISOJ), to take place on April 4-5 at the University of Texas at Austin. Click here to register.
Since 1999, has hosted audiences from across the country – and often the world – to delve into the evolving nature of journalism and the many prospects of storytelling in the digital era. The symposium is known for its progressive exploration of journalism's new definition and its evolving role in information dissemination. As part of this year's program, participants in the panel "Bots, drones, sensors, wearables, etc.: The new tools for journalists" will discuss cutting-edge tools and gadgets embraced by some of today's most innovative journalists.
According to Rosental Alves, UT journalism professor and founder and director of ISOJ, the panel was created to discuss whether new technologies can contribute to improve the quality of reporting, who are using them and what have been the results.
"We are lucky to have formed a very experienced group of journalists who are in the cutting edge of these new techniques," Alves said.
The panel will feature experts in the changing plane of journalism who have specialized in technology and its potential for enriching reporting, including panel chair Janine Warner, a self-proclaimed "journalist turned geek;" drone expert Matt Waite; data journalist John Keefe; gadget guy Tim Pool; data storytelling entrepreneur Larry Birnbaum; and Google media outreach lead Nicholas Whitaker.
Public speaking and presenting is one thing that panel chair and presenter Janine Warner has built her career around. Her presentations, which have highlighted topics such as managing online reputations and keeping up with mobile design, have taken her across the world in high demand. But Warner is not just all talk – her presentations are inspired by years of experience as a journalist, author, entrepreneur, editor, consultant and educator. Warner has written 25 books about the Internet, worked at the Miami Herald as both Online Managing Editor and Director of New Media, and helped create an Internet literacy program for high school students in Central America.
Matt Waite, professor and founder of the Drone Journalism Lab at the University of Nebraska-Lincoln, believes "drones are an ideal platform for journalism," particularly when paired with today's small, high-definition video cameras. This belief is one he puts into practice at his lab, where students and faculty explore the usage of drones in journalism by building, using and researching drone platforms. Some of this research has also included analyzing the "ethical, legal and regulatory issues involved in using pilotless aircraft to do journalism." He and his lab write about drone uses and controversies for information gathering on the lab's website and blog.
Panelist John Keefe, senior editor for Data News & Journalism Technology at WNYC, works at the intersection of data journalism and hardware hacking. Keefe has worked on the Data News Team for NY Public Radio to develop several data-driven journalism projects, including Radiolab's Cicada Tracker and a real time patchwork map of voting diversity across New York State. The Cicada Tracker project was created to help scientists predict the East Coat's once-in-17-years mass return of cicadas. This data-driven map and website, which allows people to alert scientists of cicada sightings or construct their own home-built sensor to predict the cicadas' arrival, is one example of the ways in which many journalists have begun crunching numbers to stay at the forefront of information gathering.
Another panelist representing the world of data journalism is Larry Birnbaum, Chief Scientific Advisor at Narrative Science. What began as a Northwestern University software project that automatically generated baseball game recaps has now evolved into a start-up company that specializes in turning data into stories, both for journalism and company-analyzing purposes. Narrative Science's product, Quill, bridges "the gap between numbers and knowledge" in its three-step process: mining a company's data; using this data to create a story by extracting and organizing key facts; and finally delivering insight by using this data to answer questions and provide the company advice.
Panelist and interactive broadcast journalist Tim Pool has pushed beyond theorizing about the usage of these new tools in journalism and put the tools to work. As a producer at Vice Media, Pool has reported using various technologies, including drones, mobile streaming and Google Glass. His live coverage has included Istanbul street protests and Occupy Wall Street, and Pool will frequently live-chat while covering these events. His interactive broadcast streaming allows viewers to ask questions and offer suggestions about where to point the camera, which Pool can respond to in real time.
One company behind the push for an evolved genre of journalism is Google, and its media outreach leader is Nicholas Whitaker. Before joining Google, Whitaker worked as a visual journalist and freelancer, as well as a professor of courses such as video production, new media and media theory. Now, on Google's media outreach team, Whitaker is an expert on Google Media Tools, many of which have promising potential for journalists. These tools include Google Glass, which panelist Pool has already integrated into his reporting, as well as data visualization tables used in several stories by The Guardian.
From Internet enthusiasts to data crunchers to broadcast journalists, this diverse group of panelists will provide unique insights into some of the tools that have developed alongside the push for a new, technology-driven era of journalism. These experts are not just surviving the evolution of journalism – they know what it takes to re-envision an existing product into a storytelling tool that breaks pre-conceived boundaries, and they are leading it.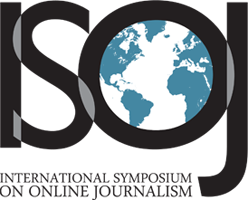 For the last 15 years, ISOJ has brought together the top journalists, media executives, researchers and academics in the field to discuss the latest trends, issues and innovations in online journalism. Last year, ISOJ attracted more than 350 participants from over 30 countries and focused on discussing the disruption of the news industry's business models, multimedia storytelling, data visualization, and changes in web design architecture.
ISOJ will take place at the University of Texas' Blanton Museum of Art, located at 200 E. Martin Luther King Jr. Blvd., in Austin, Texas. General registration this year will cost $100. Students and faculty will receive a special rate of $40.
The ISOJ website contains videos and transcripts of all sessions of ISOJ since 1999, besides research papers, PowerPoint presentations and other materials. The site is open to the public as a unique repository of testimonials about the evolution of digital journalism.
This year's ISOJ is supported by the Knight Foundation, The Dallas Morning News, Omidyar Network, and the Moody College of Communication at the University of Texas at Austin.