Registration now closed for ISOJ conference, but live video streaming will be available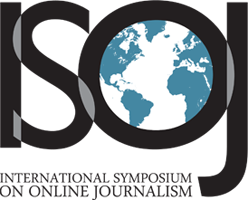 After reaching maximum capacity, the registration for the 15th International Symposium on Online Journalism (ISOJ) is now closed.
More than 370 participants registered to the event, one of the most important gatherings of journalists, academics and media executives working in the field of digital journalism. It will take place on April 4 and 5 at the University of Texas' Blanton Museum of Art, located at 200 E. Martin Luther King Jr. Blvd., in Austin, Texas.
Those unable to attend will still be able to follow the sessions through live video streaming offered through ISOJ's website the days of the conference. There will be two video streams available, the original in English and a second one with simultaneous translation to Spanish.
Thanks to sponsor Univision Noticias, simultaneous translation of the event into Spanish will also be available for attendees through wireless equipment.
For the last 15 years, ISOJ has brought together the top journalists, media executives, researc
hers and academics in the field to discuss the latest trends, issues and innovations in online journalism. Last year, ISOJ attracted more than 350 participants from over 30 countries and focused on discussing the disruption of the news industry's business models, multimedia storytelling, data visualization, and changes in web design architecture.
The ISOJ website contains videos and transcripts of all sessions of ISOJ since 1999, besides research papers, PowerPoint presentations and other materials. The site is open to the public as a unique repository of testimonials about the evolution of digital journalism.
This year's ISOJ is supported by the Knight Foundation, The Dallas Morning News, Omidyar Network, Google, the Moody College of Communication at the University of Texas at Austin and Univision Noticias.