Journalism scholars from around the globe will convene in Austin in April 2018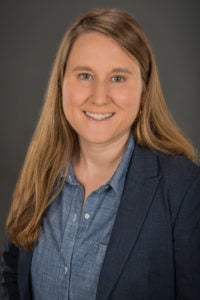 What is the mindset of journalists in today's digital newsrooms? How do they approach their work in this complicated era? These questions will be discussed at this year's ISOJ in April by a group of leading global journalism scholars.
"This year's research program reflects an important moment in the evolution of digital journalism and its implications on the practice, its culture, and the journalist's mindset," said Amy Schmitz Weiss, ISOJ research chair and associate professor of journalism at the School of Journalism and Media Studies at San Diego State University.
The 2018 research portion of the ISOJ program reflects a special call for papers for a guest-edited themed journal issue on the topic of "Habits of Thought." This is the first time that ISOJ has had a guest-edited themed journal issue.
Papers selected for this year's ISOJ focus on the "Habits of Thought" theme and look at the evolution of how journalists think about themselves and their occupation in the digital age.
"It has been very exciting to see such a range of excellent scholarship on how journalists are thinking differently about what they do and why they do it," said Jane Singer, #ISOJ guest editor and director of research and professor of journalism innovation at City, University of London. "ISOJ attendees and journal readers are in for a treat, with authors offering insights into changes related to newsroom culture, audiences, narrative forms and more. There will be lots to think and talk about in Austin!"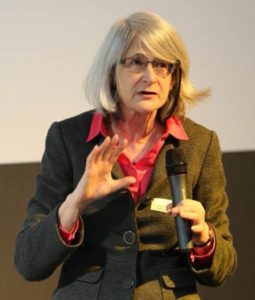 Researchers will present their papers at ISOJ, and their papers will be available after the fact on ISOJ.org and in the print edition of the journal.
Here are the papers selected for this year's symposium: 
"Don't read me the news, tell me the story": How news makers and storytellers negotiate journalism's boundaries when preparing and presenting news stories, Jan Boesman, and Irene Costera Meijer, Vrije Universiteit Amsterdam, Netherlands
Shaping Identity through Innovation: Redefining the Christian Science Monitor for the digital age, Jonathan Groves, Drury University, and Carrie Brown, City University of New York Graduate School of Journalism
Journalists Thinking about Precarity: Making Sense of the 'New Normal', Henrik Örnebring, Karlstad University, Sweden
Looking for Community in Community News: An Examination of Public-spirited Content in Online Local News Sites, Summer Harlow, University of Houston, and Monica Chadha, Arizona State University
Journalists' Perceptions of Solutions Journalism and Its Place in the Field, Kyser Lough, University of Texas at Austin, and Karen McIntyre, Virginia Commonwealth University
Quality, Quantity and Policy: How Newspaper Journalists Use Digital Metrics to Evaluate Their Roles and Their Papers' Strategies, Kelsey N. Whipple, and Jeremy L. Shermak, University of Texas at Austin
The Narratives and Routines of Journalistic Productions Based on Open Data, María Florencia Haddad, Santiago del Estero Catholic University, Argentina and Elena Brizuela