Journalism symposium to address changing media landscape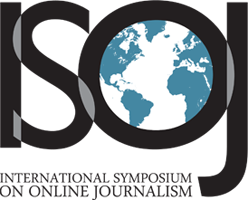 The University of Texas at Austin will host the ninth annual International Symposium on Online Journalism to discuss trends in the relatively new realm of Internet media.
The two-day symposium will take place April 4-5.
UT journalism professor Rosental Alves is the symposium chair. He said that 200 people have already registered for the event.
"We literally have people from countries A to Z," he said. This year's attendees come from countries as diverse as Argentina and Zimbabwe.
Alves said he believes the fact that many scholars, professional journalists and media executives attend the symposium is "a testament to the value of this conference."
Alves said the symposium is especially unique because it covers industry-related issues by bringing in the most important players in the online journalism community to present and participate.
The conference will include discussions, lectures and presentations of research papers on critical issues in online journalism, Alves said.
New to the symposium this year is the video news games panel, which Alves said will "explore the use of video game language and style in the construction of the digital journalism narrative."
Alves promotes the symposium as a leading resource for information on the latest trends in online journalism, which have become important to study as newspapers become a multimedia producer in the age of the convergent newsroom.
"We will look at how news organizations engage Internet users in a dialogue," he said.
The conference will begin Friday at 8:30 a.m. with introductions by Alves and UT journalism faculty members Lorraine Branham and Mark Tremayne.
Following them is keynote speaker James Moroney from The Dallas Morning News.
All events will be held in the ACES building on campus.