Moroney: Going local is the future for print newspapers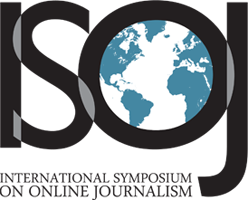 The newspaper business must focus primarily on local news and covering narrow niches within the community to ensure the future relevancy of the industry, said James Moroney III, publisher of The Dallas Morning News and vice president of Belo Corp.
"If news and information is not relevant, it has no value to you," Moroney said. "If you've got something no one else has, the greater relevancy you have to your audience and the more value it has, and local news is most relevant to your audience. Your audience is most interested in what's going on around them."
Moroney addressed concerns and hopes for the news industry in his keynote address April 4 at the ninth annual International Symposium on Online Journalism at the University of Texas. For the Dallas publisher, one reason newspapers are struggling is the negative outlook among newspaper professionals.
"Why is it so hard for us to say we are not in the newspaper business?" Moroney said. "We are in the news and information business. We're confused about the packaging of the business. It's no different than the transition of the eight-track tape to the CD in the music business."
For Moroney, hope for the future of the newspaper relies on its online accessibility, embrace of change and coverage of diverse perspectives within the local community.
"Locally, we need to be the sole provider of news that gets people to what they want faster and easier through narrow niches," he said.
This will allow journalism to remain free and promote the liberties of democracy, the publisher said.
"If we don't ensure the future of successful journalism, print or otherwise, we look to the decline of the free press, which ensures our liberties," Moroney said.
During the question-and-answer session following the keynote, Paula Poindexter, an associate professor in the School of Journalism, disagreed, arguing that a hyperlocal focus fails to cover certain major stories and topics of significance.
"There's a conflict between relevancy and solely focusing on local news," Poindexter said. "Narrowing coverage to local news poses a problem to the responsibilities of journalism. We have to be careful with just covering the local niche."
Regardless, there is much work to be done within the business to provide relevant and valuable news to consumers, Moroney said.
"If we are going to make a successful transition of the print industry into the digital age, we have to have an attitude that says 'you can get there,'" Moroney said. "What you think you will become has an effect on who you will become as a news business. If you think you can change things, you have a good future."
ISOJ 2008: Jim Moroney, from Knight Center on Vimeo.