Keynote panel to discuss & debate the question: Are newspapers in a post-advertising era?
This year's ISOJ will kick off on Friday, April 13, with a keynote panel that will explore the question: Are we entering a post-advertising era in media?
Jim Moroney, the Chairman, President and Chief Executive Officer of A. H. Belo Corporation, will chair the keynote panel and will be joined by four prominent media leaders who will draw upon their expertise to discuss a topic that has become increasingly relevant in recent years.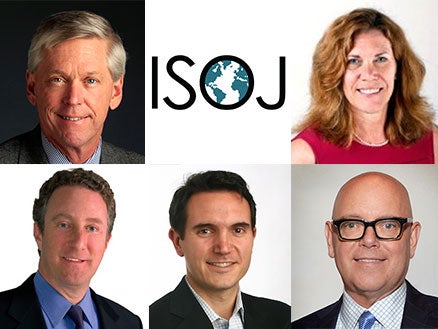 In November, New York Times CEO Robert Thompson said we "may well be facing a future where you should set printed revenue at zero, because it will not be a profitable exercise to make it." Similarly, Activate's Michael Wolfe recently said: "We're reaching over-saturation in advertising, and it will become more difficult for media companies to raise prices and earn profit from it."
"Add in the troubles with digital advertising, bot fraud, unsafe environments, inconsistent measurements and metrics, viewability, the dominance of Google and Facebook, the rise of Amazon, CPMs under pressure, and you have media looking for other business models than those built on advertising," Moroney told the Knight Center.
Moroney will discuss this topic in greater depth with the four keynote panelists:
Collectively, the panelists will advance the conversation about media-related advertising and revenue in 2018. Moroney predicts that growing paid digital subscriptions will become newspapers' highest priority this year.
"The smartest ones will realize that no one is going to pay them for what they can get free elsewhere. So they'll stop downsizing their newsrooms so that they can publish a sufficient amount of original and relevant journalism that has value for the price charged," Moroney recently wrote in a Nieman Journalism Lab piece. "Maybe some will even add journalists. Those still putting digital advertising ahead of paid digital subscriptions are in danger of extinction. The smartest ones will continue to manage down the print business so as to optimize the profitability it can contribute until it is no longer profitable. Hastening its decline would be a mistake."