Know Your Customer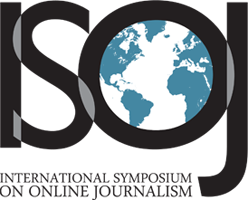 Making use of technological advances is finally starting to pay off for online journalism where it matters most –the profit margin, said a vice president of news and operations for Belo Interactive during the fifth annual International Symposium on Online Journalism.
The use of audience management systems and registration were keys to generating greater profits for businesses like the Dallas Morning News online edition, said John Granatino at a panel on online media business models Friday. Belo is the parent company of the Dallas Morning News.
Audience management systems track users' viewing habits and categorize them into specific groups, determining what ads are best tailored for them, Granatino said. Doing so offers as close as possible a "one on one" relationship between the advertiser and the reader.
Under the old model, the advertiser would be sold a section, like the sports section. "But that means that people outside their target audience are also viewing the ads," said Granatino. There might be women who read the sports page, but this advertiser wants a male audience. That is where audience management systems become useful tools.
By targeting a specific viewer's habits and putting the same ads, tailored to their interests, on each page, you get a higher level of saturation for your target audience, explained Granatino.
Increasing advertising impact is important for websites that don't deal in high traffic, because they can't offer volume discounts, like the major players in the industry such as Yahoo can.
Registration is also a key to understanding the reader, and people are becoming more open to the idea of sharing a little personal information in exchange for use of certain websites.
Belo has also been successful with e-mail advertising. "Out of six million registered subscribers, we have 1.9 million who say, 'Go ahead, and send me e-mails,'" Granatino said.
Increased knowledge of what the reader likes allows online media to target specific audiences for their advertisers, which is translating into increased profits.
ISOJ 2004: Online News financial Independence, from Knight Center on Vimeo.