Meredith Artley, Ben Smith & Marty Baron to serve as keynotes at this year's ISOJ
At the 19th annual ISOJ we'll hear from keynote speakers who are leading some of the country's top news organizations.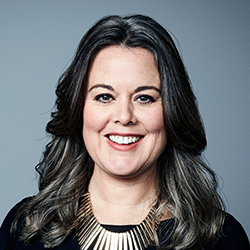 On Friday, April 13, we'll kick off ISOJ with a keynote panel about whether newspapers are in a post-advertising era. The panel will be chaired by Jim Moroney, the Chairman, President and Chief Executive Officer of A.H. Belo Corporation, and will feature panelists Jim Friedlich, Sara Glines, David Perpich, and Earl Wilkinson.

Later that day, we'll hear from keynote speaker Meredith Artley, who is Senior Vice President and Editor-in-Chief of CNN Digital. She leads a global team of more than 250 reporters, editors, and producers, and she oversees the creation, programming and publishing of content across all CNN Digital properties. Under her leadership, CNN Digital has become #1 in unique users across mobile and desktop, #1 in video, and the most followed and fanned news organization on social.
In an interview with The Huffington Post last summer, Artley said the big challenge for CNN moving forward is figuring out "how to grow the audience and business needed to support CNN's global independent journalism in this ever-changing landscape. It's critical that we get this right. … We are more focused than ever across all of CNN on how to do accurate, essential reporting that speaks to and for audiences across the political spectrum."
On Saturday morning, April 14, we'll hear from another esteemed digital media leader: BuzzFeed Editor-in-Chief Ben Smith, who will take center stage for a conversation with Texas Tribune CEO Evan Smith.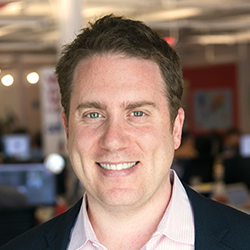 BuzzFeed's Smith will talk about his work at the site, where he has led the expansion of more than 20 content verticals and grown the site's traffic to over 200 million monthly unique visitors. Under his leadership, BuzzFeed's coverage has grown to include business, investigative reporting, longform journalism, entertainment, and politics.
BuzzFeed's political coverage has gained widespread attention in the past year following the site's publication of a private intelligence dossier alleging Donald Trump's ties to Russia. In a New York Times op-ed published last month, Smith explained why he's proud that BuzzFeed published the dossier: "A year of government inquiries and blockbuster journalism has made clear that the dossier is unquestionably real news." He went on to say: "We strongly believed that publishing the disputed document whose existence we and others were reporting was in the public interest."
Smith will share more about BuzzFeed's work during his talk, which will be followed later in the day by a Q&A with the Nieman Lab's Josh Benton and our final keynote speaker: Washington Post Executive Editor Marty Baron.
Baron has led three newspapers to Pulitzer Prizes and was portrayed in the 2015 film Spotlight for his work leading the Boston Globe's groundbreaking investigation of sexual abuse in the Catholic Church. Baron has led the Post through numerous changes, including Jeff Bezos' purchase of the paper in 2013. Quartz recently reported: "Since Bezos bought the Post four years ago, Baron said, the paper has added 150 staffers to its newsrooms and hired 'a lot' of engineers. Additionally, It crossed the 1 million online subscribers mark and last year turned profitable 'for the first time in many years.'"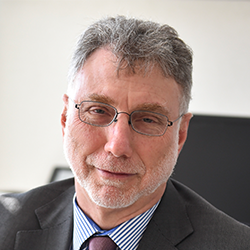 In an interview with Poynter, Baron shared his thoughts on the importance of online subscribers and paid content.
"I think people have come to understand that if they want quality journalism, they need to pay for it," Baron said. "That's true at the national level, and it's especially true at the local and regional level where I've spent most of my career. They do offer something unique, really unique, which is no one else is going to cover their communities the way that they do, and I think that it has to be driven home to people in those communities that they're going to have to pay for it. It's really not that much money."