News consumers are reporting highest level of trust in media in a decade. Here's how newsrooms should build on that
News organizations can take steps, like hiring a more diverse staff and being more transparent, to build trust between the newsroom and their audience, according to Trust Project CEO Sally Lehrman during a brunch workshop at the International Symposium of Online Journalism (ISOJ).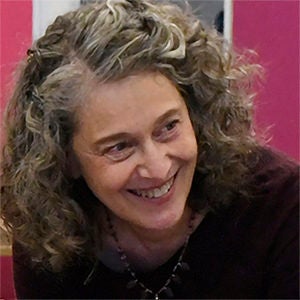 Over the last 20 years, trust in traditional news outlets has declined. However, since January audience members are reporting feeling more trust in news organizations, with about 69% of people surveyed saying that they trust the news. That's an all-time high in the last decade or so, and it's the time for journalists to foster more growth, Lehrman said.
"People have recognized that they really can turn to journalists in a time of crisis," Lehrman said about the spike in confidence. "This is the time in which we have the opportunity to really build that relationship of trust, and I think we should really take advantage of that."
The Trust Project works with newsrooms to develop transparency standards. As part of the process, Lehrman, who leads the project, has interviewed news consumers to find out what they want and expect from news organizations.
The project has determined that readers are looking for things like diverse perspectives, information about the journalist and reporting process, and the ability to engage further than just a comment section.
Lehrman consolidated news consumers' concerns and interests into an eight-part recommendation list for journalists at ISOJ.
For example, one of the points on the list speaks to readers' perception that fact and opinion are merging in news reports. To address those concerns, Lehrman advised news organizations to clearly label information on their website as news, opinion, analysis, and advertisement. In addition, newsrooms should consider adding a description of what the label means, Lehrman said.
In another point, Lehrman also suggested that news outlets more clearly explain their sources and methodology on reports, especially on news that's contentious. This will allow readers to check where the news organization is getting its sources and builds trust in its reporting process.
The Trust Project also recommends that newsrooms hire more diverse voices and include them in their storytelling – not only to tell stories that better reflect issues pertaining to race, class, generations, gender, geography but also because news consumers reported that they feel less confidence in news outlets that lack diversity.
Newsrooms that adopt these standards could see an increase in trust, and in some cases, an increase in consumers' investment into the news organization.
To see the full presentation, visit ISOJ's YouTube channel.