No single silver bullet for local news: legacy and digital newsrooms experiment with different editorial and business strategies to make sure nothing gets unreported
For the first time in its 21-year-history, the International Symposium of Online Journalism (ISOJ) was held online only in 2020. To watch this panel, click here. To watch other panels, click here.
There's no single model for local news organizations to survive, so they must spend some of their efforts experimenting editorially and financially to find a balance that is most unique for each organization, according to the panelists of the session "The New Local News: Reinventing sustainable models to make local journalism survive and thrive in the digital ecosystem," during the International Symposium on Online Journalism (ISOJ). 
Chaired by Knight Foundation vice president of journalism, Jennifer Preston, the session brought together native digital outlets and legacy organizations to discuss how their respective organizations are able to finance their journalism work.
Mandy Jenkins, the general manager of The Compass Experiment, a Google-McClatchy partnership founded to explore sustainable business models for local news, said that they launched the site Mahoning Matters, in Youngstown, Ohio, in October 2019, and The Longmont Leader in Longmont, Colorado, last May. A third local website is still been planned out. Jenkins explained that they have built both sites on the same set of hypotheses that there is no single silver bullet, that local hires and outreach are key to building editorial and business relationships, and that those relationships are key to building sustainable local revenue. They are experimenting with business models that currently exist to see what best fits their needs to eventually become self-sustaining within three years, Jenkins said. 
The team offered traditional advertising options like sponsorships and products, like newsletters, and have relied on community crowdfunding and local donors to have revenue streams capable of sustaining their website once the grant is over. "We are also a local business, which I think is not something that enough news organizations talk about when they're operating in communities," Jenkins said.
As for the nonprofit Chalkbeat, their approach is a single-subject model, which in their case would be education, while collaborating with other news organizations in each region. 
Alison Go, chief strategy officer at Chalkbeat, explained that the Internet has made obsolete the information monopoly, or what she calls "regional bubble," that legacy papers had created. "We believe the single-subject model creates the best journalism, and we do this by elevating education into a prestigious topic to cover and also intentionally linking storylines across place within our network," she said.
Chalkbeat's model relies on building a strong national network of education reporters and developing a niche audience of teachers and parents. According to Go, this is valued by sponsors and advertisers, but also gives them access to philanthropists beyond the relatively small cohort "journalism funders": 83% of their funders are first-time donors to local news. "That means this model has the unique ability to attract new money into our industry," Go explained. 
"There are people who are passionate about topics, like education, criminal justice, climate change. Where there's passion, there's often money. We at Chalkbeat have a number of foundations funding us, but journalism is secondary to them. They care about our mission and making sure we're doing the right thing," Go added during the Q&A segment.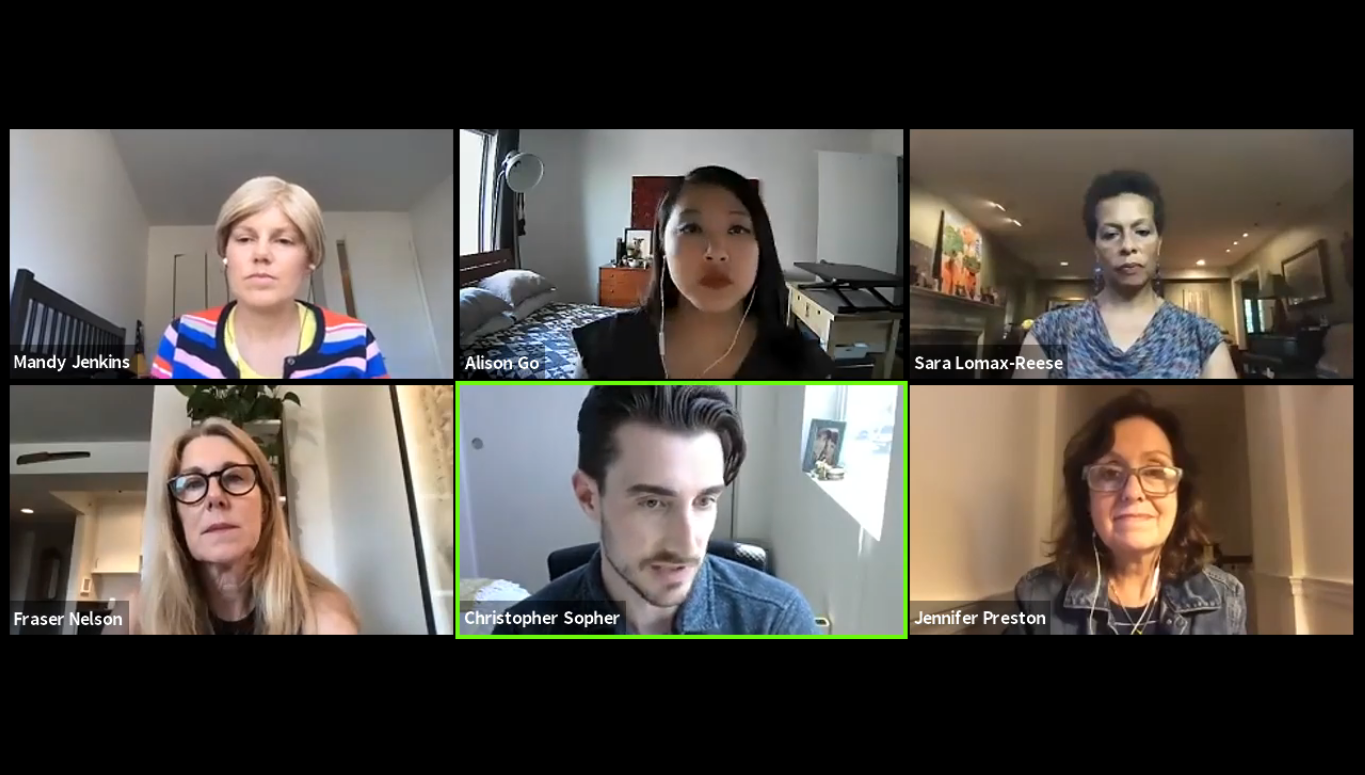 Bringing new money into the news industry is a matter of survival for local journalism everywhere. In Salt Lake City, Utah, Salt LakeTribune's history has recently shifted from being a centenary family-owned local newspaper to turning into a nonprofit publication. Local funding is crucial for their sustainability model, said Fraser Nelson, vice-president of business innovation of Salt Lake Tribune. They hope to create a model that can be replicated and adapted in other locations throughout the country, she said. 
The move to become a 501(c)(3) nonprofit organization came shortly after the newspaper was sold in 2016. This status allows the paper to stop relying heavily on ads and subscriptions to having more philanthropic support, she said. More than solve their own revenue issues, they plan to fund other news organizations through their recently launched Utah Journalism Foundation. 
"It's not just funding the Tribune. When it grows $20 million, we'll start making grants out to emerging voices because we believe that the Tribune, though it is a strong voice, is not necessarily as representative currently as we wanted to be in the future," Nelson said.
Representation is one of the key features of WURD Radio, Pennsylvania's only African-American owned talk radio station. "We are considered the voice of Philadelphia's Black community and we are a for-profit company. So even though we have this really strong mission, we are actually for profit. And that's something that's really unique as well," CEO Sara Lomax-Reese said.
Being for-profit means that advertising and sponsorships are the major sources of revenue, but WURD is aiming on relying more on the community of listeners. A growing part of their revenue mix is coming from their membership program.
"We're about ten percent of our revenues are through membership. About twenty-five percent, which is new, is through grants. And the majority of our revenue is still through advertising and sponsorships. And our goal is to kind of change that that mix so that it's more like thirty percent membership, twenty-five percent grants, forty percent advertising and five percent other," Lomax-Reese said.
Finding the right balance is a key element of local media's financial success. Chris Sopher is the co-founder and CEO of WhereBy.us, a media technology company whose platform enables creators to build their own media business and help inform and engage their community. But he thinks that, when it comes to local media discussions, a different kind of balance is also needed.
"I think we spend too much energy in this conversation trying to preserve and save instead of trying to think about what comes next or at least balancing those two things in a variety of ways," Sopher said.
After five years of developing five local news brands independently profitable, WhereBy.us is about to launch a new division focused exclusively on software and helping other creators build their new media businesses. "Obviously, we have a horse in that race because we are sort of a newcomer. And so I'm biased, but our feeling is that this ecosystem is going to thrive if it can get radically expanded and just sort of many multiples, more competition, and experimentation than we have today," Sopher explained. 
To watch the panel, click here. To register or to read more about upcoming panels, visit isoj.org.