Online News Around the Globe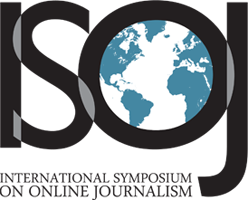 Media organizations across the globe are searching for new ways to spread the news on the Internet, according to a panel on "Online Journalism in Asia, Europe and Latin America- What is Different and How Does It Compare with the U.S.?" during the fifth annual International Symposium on Online Journalism.
The goal, panelists say, is for online sites to supplement traditional print and broadcast, not just mirror them.
"The similarity among all of the countries is their trying to find a way to bring the news from the print edition to the online edition not verbatim," said Guillermo Franco, editor of ElTiempo.com, the online edition of Colombia's most popular daily newspaper.
The panel showed the emergence and use of online news in Spain, the Nordic region of Europe, Japan and Latin America. Panelists included Franco; Manuel Gago, professor at University of Santiago de Compostela in Spain; Ari Heinonen, professor of new media journalism, University of Tampere, Finland; and Makoto Ota, staff writer at The Yomiuri Shimbun in Tokyo, Japan.
In areas such as Japan and the Nordic region of Europe, Internet usage seems to have penetrated to all areas of social standing, and the quality of news websites in these regions reflect this.
"One of the major trends of online journalism in the Nordic region is the rich online scene," said Heinonen. "Helsingin Sanomat of Finland is extremely innovative, but they have recently scaled down their online version due to low profits."
A lack of funding was an issue raised over and over by the panelists. Most online editions rely heavily on advertising revenues to fund their operations, but this has not been sufficient for most. There has also been a move to charge a subscription fee for usage of the news sites. Some have capitalized on new technological advancements.
"Out of 80 million cell phone users in Japan, 68 million subscribe to Keitai-Internet, a cell phone news service," said Ota. "The Yomiuri Shimbun is pushing their version, Keitai-Yomiuri. There are currently 300,000 subscribers paying $2 monthly which translates into $7 million in revenue."
Spain has also seen that many of their users pick Internet over TV. "This is a real danger for TV broadcasters," said Gago. "The quality of TV programs in Spain is not that good, so many people fill their empty leisure time with the Internet instead of TV."
Panelists said that the online editions of most news organizations across the globe apparently are trying to move forward in their presentation of the news on the Internet. In some areas money seems to be slowing the march.
Franco said however, in Latin America there is pressure to not only be innovative with online news coverage but to help penetrate the usage of the Internet into more homes.
In the 10 years since its emergence, there have been many large strides for the Internet and online news coverage, panelists said. Despite their individual region's problems, all the panelists foresee success in the future of online news.
ISOJ 2004: Online Journalism in Asia, Europe and Latin America, from Knight Center on Vimeo.