Panel to discuss sustainability of nonprofit journalism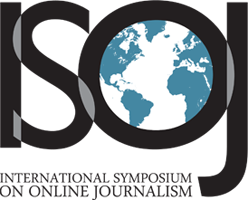 Nonprofit news organizations have been popping up on the Internet in the past couple of years, but the growing concern is: Will these news sites sustain their operations once foundation grants and donations run out? This topic will be dissected by leaders of nonprofit journalism sites from the United States and Peru at the International Symposium on Online Journalism on April 2.
Lisa Frazier, president and CEO of The Bay Citizen, will be joined by John Thornton, chairman of the board at the Texas Tribune, and Gustavo Gorriti, founder of IDL-Reporteros in Peru, for a discussion on the sustainability of nonprofit journalism. The panel, called "Nonprofit journalism online: Is the model sustainable?", will be chaired by Prof. Paula Poindexter from the University of Texas at Austin. It starts at 9:30 a.m. on Saturday, April 2.
The Bay Citizen is a nonprofit news organization that has covered civic and community issues in the San Francisco area since January 2010. Before joining the Citizen, Frazier was a partner at McKinsey & Company where she led the West Coast media and entertainment law practice and advised online, broadcast and cable TV, newspaper and information companies on growth strategy, operations, and marketing and sales.
IDL-Reporteros is a nonprofit team of investigative journalists in Peru who are "especially interested in cases of corruption." Gorriti is a Peruvian journalist who has written extensively on politics, as well as cultural and social issues. He has been a senior associate at the Carnegie Endowment for International Peace and has received the Committee to Protect Journalists' International Press Freedom Award.
The Texas Tribune has made a big splash in the Lone Star state with its extensive political coverage and exhaustive database work. Launched in November 2009, the site attracted 23 million page views in 2010. The Texas Tribune offers its content free to news organizations in the state, and also provides coverage of Texas for the Friday and Sunday editions of The New York Times.