Former NPR leader to deliver keynote address at online journalism symposium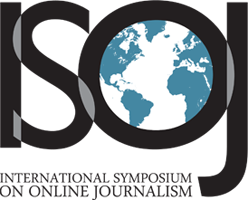 Veteran media executive and online journalism expert Vivian Schiller will kick off the International Symposium on Online Journalism with her keynote address set for 8:45 a.m. on April 1.
Schiller was ready to fulfill her commitment to address participants at the symposium despite the publicity surrounding her recent resignation as president and CEO of NPRafter controversial statements made by a NPR fundraiser.
Prof. Rosental Alves, chair of the online symposium, was emphatic that Schiller was invited to deliver the keynote address because of her knowledge and experience. "I told her her invitation was because of her expertise . . . that goes beyond her experience at NPR," Alves told Austin360.com. Schiller's confirmation that she will still come to Austin was front page news for The Daily Texan, the student newspaper at the University of Texas at Austin.
Schiller has arguably had one of the toughest years for an American media executive. Whether it concerned the departure of Juan Williams, in which the former NPR news analyst was fired after making inappropriate comments concerning Muslims on the Fox News Channel, or the attack on federal funding for NPR, Schiller has had a very busy year.
Schiller is a former senior vice-president at The New York Times and was the first general manager of the Discovery Times Channel. At The New York Times, Schiller managed day-to-day operations of NYTimes.com, the largest newspaper website on the Internet, overseeing product, technology, marketing, classifieds, strategic planning, and business development.