Panelists Share Online Advertising Strategies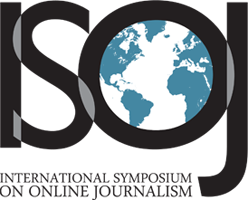 If online journalism is to survive, it must provide content that is relevant to a broad-based audience, according to members of a panel that addressed advertising's role in financing online journalism.
"Ad revenues from online ads have a lot of growth potential," said Steve Yelvington, internet strategist for Morris Digital Works.
Ad revenues contributed 50 percent of operation revenues last year and there is "alot of growth potential'" said Yelvington. "Cost per click based advertising also has lots of growth."
On a rare positive note for hard copy news, Yelvington said, "the print edition is still a viable business model."
ISOJ 2005: Online Advertising, from Knight Center on Vimeo.