Professionals to debate merits of news paywalls at online journalism symposium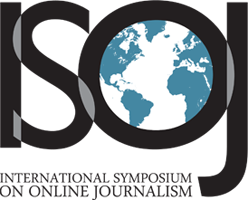 The hotly debated topic of charging for access to online news will be addressed during a panel titled "Paywalls: Charging for news content. Does it work?" on the first day of the International Symposium on Online Journalism.
Chaired by Tim Lott, vice-president/audience strategy at The Austin American-Statesman, the panel gets underway at 9:30 a.m. on April 1 and features a range of opinions from Norway and Mexico, as well as from representatives from Google and The Dallas Morning News.
The timing could not be better since more and more news outlets are focusing on digital editions despite the fact that monetizing content has been a struggle in the online world. No one ha
s struck the perfect paywall balance quite yet while a Pew survey showed that only a minority of online news readers would be willing to pay for content.
Panel members addressing paywalls and news business models are:
Jim Gerber, director of strategic partnerships for Google, will talk about a new initiative launched by his company to help publishers get paid for content.
Mark Medici, director of audience development at The Dallas Morning News, will share his experiences after that daily newspaper recently launched its digital paywall.
Jorge Melendez, who directs digital operations for Grupo Reforma, the largest newspaper company in Mexico, will reflect on the fact that his company has had a paywall since the very beginning of its web products.
Eivind Thomsen, who represents the main media company in Norway, Schibsted Media Group, will discuss what is happening with paywalls in Europe.