Smith presents new business models for traditional media to follow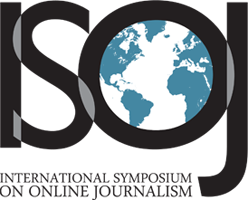 Traditional media has taken a backseat to new digital alternatives exploding in the market. In effort to prevent extinction, older media businesses must learn to adapt to the models of new, innovative media companies.
Michael Smith, the executive director of the Media Management Center at Northwestern University, presented three companies as exemplars of innovation on the panel of successful emerging business models at the 9th International Symposium on Online Journalism at the University of Texas.
Smith said he admires the three companies, Major League Baseball Advanced Media, Meredith Corp., and Vorarlberg Medienhaus, and their ability to embrace and fully utilize new media opportunities to create successful models.
Smith cited Major League Baseball Advanced Media's promise to offer content to their users in a number of different ways.
They have available radio and television broadcasts, satellite radio, game day audio and video on their Web site, gamecasts, fan chat rooms, cell phone text messages, and customization for their users, where they can make their own highlights.
Meredith Corp. centers on magazine and book publishing, television broadcasting, integrated marketing and interactive media.
Smith commended the corporation for taking advantage of all available digital tools, creating architectures of participation for their users and for their use of interactive techniques.
Vorarlberg Medienhaus was the working model Smith presented for user-generated websites. They offer video posting and social networks, as well as hyper-local neighborhood subsites.
Smith said people have a basic human need to connect with others and that is why creating online communities works for media companies.
Young people especially adopt to social networks,and this creates an opportunity for media businesses to engage users, Smith said.
Smith discussed aspects the three companies have in common, and outlined strategies that other companies should take from these successful new media models.
Organizations must invest in the workforce of tomorrow, focus on the customer's experiences and grow though partnerships and collaboration, Smith said.
Creating communities is important too, Smith said, and companies must enhance, seed and nurture these communities.
Smith said transformation of media is just beginning, and one must be open minded and open to change.
"Companies must practice continuous innovation," Smith said. "Don't just make it a project, make it a business."
ISOJ 2008: Emerging Business Models, from Knight Center on Vimeo.