The Confession of a Blogger: "I am the media"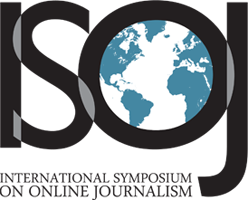 Chuck Olsen admits that being a blogger doesn't necessarily make you a good journalist. "But I write and post about what I like," Olsen adds, highlighting one of the pleasures of the new democratic media.
Author of the documentary film called Blogumentary, Olsen is now involved in videoblogging: "I post at least one video per week and I write everyday." This constancy is just one way to gain a more important place in the competitive blogosphere. "Placing a story is only the beginning. News is a conversation now and we have to acknowledge that the audience knows more than we do," he says.
This creates a symbiotic relationship between the news produced by bloggers and the official ones reported by the mainstream. "We are part of what is called the Long Tail, a space that is below the mainstream in commercial and audience terms. However, we may be more influential," Olsen says.
They may also be more creative. One example is The Annotated New York Times, one of the creations of the bloggers ? obviously not sponsored by the Times company – that includes the original stories plus commentaries from the readers.
ISOJ 2005: Participatory Journalism in Action, from Knight Center on Vimeo.