Investing in the news: the nonprofit model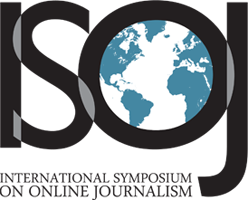 One of the most intriguing panels at the 2010 International Symposium on Online Journalism will be undoubtedly be the panel scheduled for 11:15 a.m. on Saturday, titled Nonprofit Journalism: Models of non-commercial journalism online and their sustainability challenge. As media organizations continue to look for new ways to make money, much talk has centered around the possibility of the nonprofit model as a viable option. Sure, there is always the chance that the source of funding could try to slant the coverage toward his/her/its own views, but think of the other side: money from a series of investors with no agenda other than to contribute to journalistic excellence. It just might work.The panel discussing this issue at the symposium will bring together some of the pre-eminent journalists currently working for NPOs, including Scott Lewis, CEO of Voice of San Diego, Jim O'Shea, co-founder and editor of the Chicago News Cooperative, Evan Smith, CEO and editor of the recently founded Texas Tribune and Matt Thompson, editorial product manager for the NPR Project Argo.
To further explain, here is a quick rundown of what each of those organizations actually are, in their own words:
Voice of San Diego: We are a public-service, nonprofit news organization that focuses on in-depth and investigative reporting. We cover the issues that are crucial to the quality of life for the region: its politics, educational system, environment, housing, economy and more.
We do not try to be everything to everybody. We do not think we are the only place you are going to get news today. We know that in the world today you have got plenty of places to turn for national and international coverage, and there are other publications in San Diego doing work that we do not need to chase after or replicate. Those are all just a mouse click away.
That is why we follow a simple maxim: We do not do a story unless we think we can do it better than anyone else or no one else is covering it. What does that mean? We work hard to add value to everything we do, offering you unique coverage that you cannot get anywhere else. We do not follow the pack and try not to offer the same headlines that everyone else is offering.
Chicago News Cooperative: The Chicago News Cooperative produces public-interest journalism focused on Chicago, its politics and policy, culture and the arts, and the diverse communities of the metropolitan area. We publish in The New York Times on Friday and Sunday, the first outside news organization to produce entire pages for the Times. We also work in partnership with WTTW Channel 11, the public television station of Chicago.
Launched in late October of 2009, CNC is headed by James O'Shea, the former managing editor of the Chicago Tribune and editor of the Los Angeles Times. In early 2010, CNC expects to launch a Web site that will be the hub of its operation, and introduce novel ways to connect the community with our news room in a two-way exchange of information.
CNC is launched as a project of Window to the World Communications Inc., a 501(c)(3) not-for-profit organization. It has received a major grant from the John D. and Catherine T. MacArthur Foundation and support from the Chicago Community Trust. Winston & Strawn is providing pro bono legal services, and DickinsonGroup is providing pro bono public relations counsel.
The Texas Tribune: A nonprofit, nonpartisan public media organization. Our mission is to promote civic engagement and discourse on public policy, politics, government, and other matters of statewide concern, and we do this in two principal ways.
First, through the original journalism that we report, write, compile, record, shoot, etc., and post online at our destination site, texastribune.org, and in the pages and on the sites of our distribution partners. (Ubiquity is a goal; we want to put robust public interest journalism in the hands of and before the eyes of as many Texans as possible.)
Second, through on-the-record, open-to-the-public events: conversation series featuring elected officials and other newsmakers, conferences on major topics of interest to every Texan, an annual ideas festival, a college tour, and the like. The point here is that the in-person experience is itself a distribution platform, and once the event is over, the audio and video of what took place becomes content of its own, likewise available on our site and other sites.
Project Argo: (via Current.org) Looking to advance the standing of public radio as an online provider of news, NPR will try ramping up the local reporting capacity of 14 stations through a project that creates and distributes web-original content in specialized subject areas that the stations want to develop. The Argo Project, as the network calls it, will help the stations expand coverage by creating "content verticals," a new-media term for an ongoing online offering devoted to a particular subject.
Keep the discussion going at Twitter by using the hashtag #isoj.